Introducing the 2018 design for start.me
Introducing the 2018 design for start.me
The last design update to start.me has been quite a while. And that's not a problem. Design changes are not a goal in itself. But we feel that a modern-day bookmark manager should look modern. So, we decided to update the looks of your favorite bookmarking app. We have been working on these changes for weeks now, so we are very excited that we can show them to you today!
Still the same bookmarking app
Most of the changes we made to the design have been purely cosmetic. The most important change you will find is on the top of your pages. The toolbar at the top used to have a dark, almost black color. We changed that and made it a lot lighter. This way, the toolbar becomes a less distracting which allows you to focus on the contents of your page more.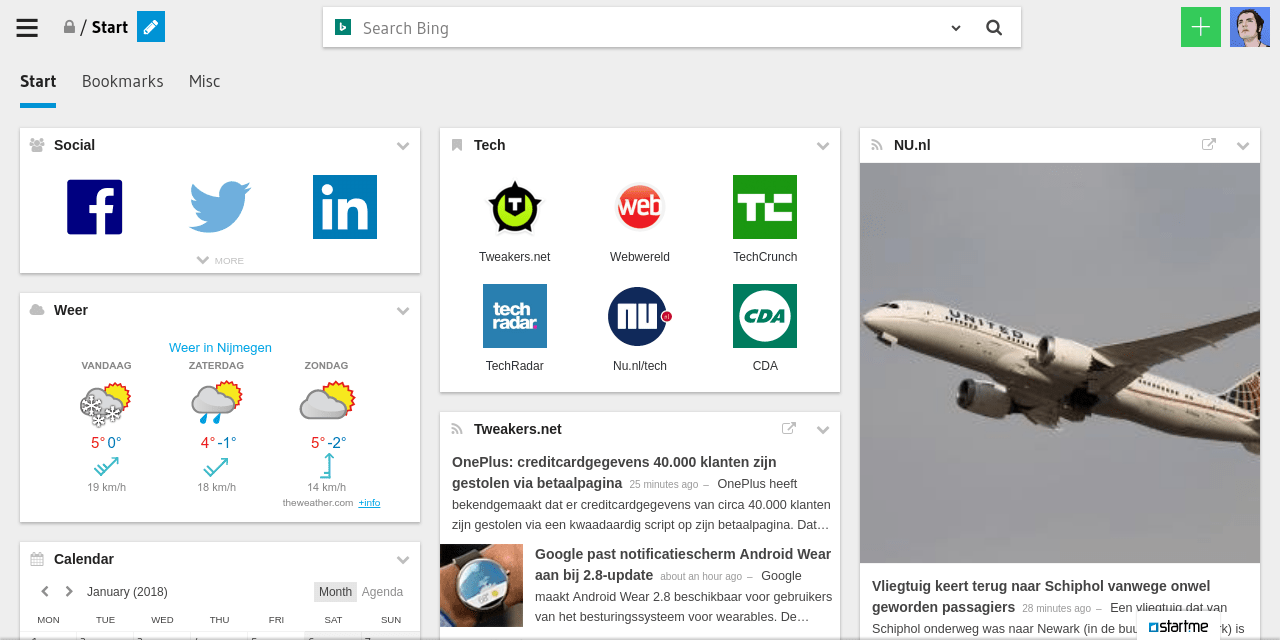 When you choose not to have a background image for your page, you will notice how the toolbars nicely blend with the rest of the page. Only when you start scrolling, you will notice that the toolbars are actually there. And that's another change: for those who have enabled the submenu, this will no longer scroll out of view.
Editing and sharing pages
We noticed a lot of people have trouble finding out how to edit the title or background of a page. There has always been an edit button directly to the right of the page's title. But apparently, it was too subtle. That's why we made the button blue, just like our logo. It stands out more this way and makes it easier for you to find the page settings.
Did you know you can share your pages with others? No? Well, don't feel ashamed. A lot of people don't know that. What's worse is that some users accidentally share their pages with the world, without realizing it. To make sure people are aware of the sharing status of their page, we added a small indicator icon just in front of the page name. A lock means private, and a sharing icon means the page is accessible to others.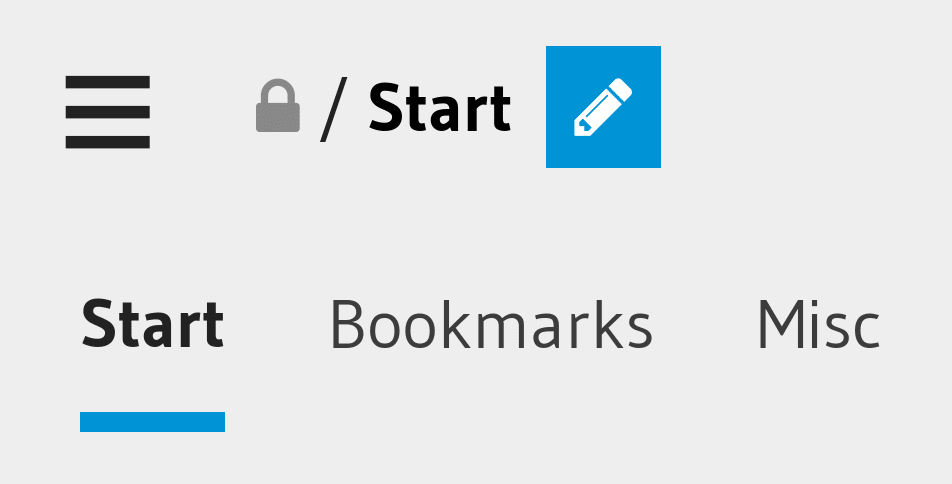 Do you like what you see?
Hopefully, you will like the new design just as much as we do. We feel the new style fits the current state of the art a lot better than our previous 2015 design. How do you like the changes? You will probably need to get used to it a little. But once the dust has settled, please let us know your findings!
---
Status Update, January 23rd 2018 
We received a lot of feedback. A lot of users requested a dark theme. We were really enthusiastic about the idea and started coding right away.
So here it is: a dark theme and custom theme colors.
---
Status Update July 29, 2021
This article is no longer accurate. That's why we labeled it
Old news
. Please check the
start.me Help Centre
for the latest information.