Some of the best websites for kids
Some of the best websites for kids
It isn't easy to find websites for kids you can trust right away. When your kids are online, you need to know that they'll stay safe and not pestered by strangers. You also want to ensure that your computer won't be subject to a virus or malware, or that the kids will go crazy and order ten grand worth of toys. Ideal websites for children to visit, make learning fun, or help them to learn a craft or create art.
Here are 5 of the best websites for kids online to enjoy.
Coloring never gets old, and even the adults may wish to join in the fun. Coloring Book is an online website where you can safely download free coloring book pages. Many of these pages are related to your kids' favorite television or film franchise, which just adds to the fun.
This site has a strong focus on games for kids that will also teach them math, typing, English, and other skills necessary for life. It can help them to improve their skills at home so that they do better in school. The site offers games, learning videos, and lessons. You can also narrow down games by preschool, grade, or by math, reading, or writing.
Animal Planet features all your favorite documentary animal shows on television. Not only can you learn about upcoming shows but there is also an option to stream them to your computer, just in case you don't subscribe to this channel or have cable. Besides Wild Animals, the website also has a Pets section. This section has facts on dogs and cats, and even photo contests where you can enter your pet.
Some kids need help with their schoolwork, but parents may not have the answers they need. This site offers online tutorials for nearly every topic, from junior high to high school. The website lists the most popular lessons at the bottom. There are also many educational apps to download so that students can learn while they're in your car or other quiet times when they're not near a computer.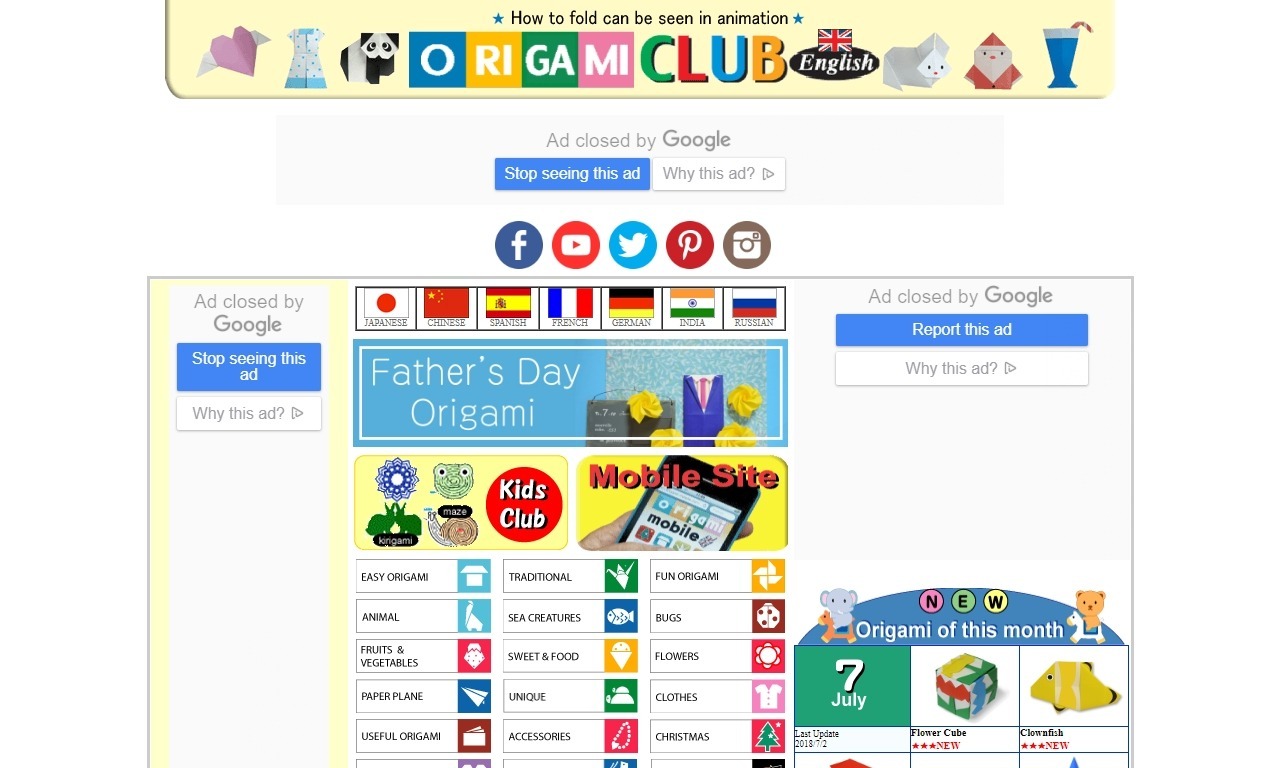 Crafting is useful for teaching young minds on how to make stuff, but origami takes it one step further. This site teaches kids how to make the simple types of origami. It also helps with their problem-solving and memory skills when they can learn how to make their favorite animals from scratch. The site offers three different options for learning. They can click on Diagram to learn by looking at a diagram, animation to learn how to make origami or watch a YouTube video on how to make origami. There may also be options to download the instructions, so you save them for a later moment.
Parents always want to be sure that they supervise when their children are online. These 5 best websites are a great way to introduce kids to the internet, and help them to both have fun learning, and to teach them how to do crafts.