View your Google Analytics data directly from your browser's homepage
View your Google Analytics data directly from your browser's homepage
We have just released a brand new Google Analytics widget that allows you to keep track of your website traffic stats, directly from your start.me page.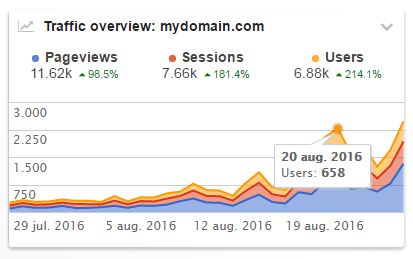 The Google Analytics widgets displays your key Google Analytics data in a chart that is easy to read and understand. You can customize the data by selecting from a large number of Metrics and Segments.
Multiple Analytics widgets can be added to your start.me page, so you can keep track of all your Analytics KPI's from across all your websites on one simple dashboard.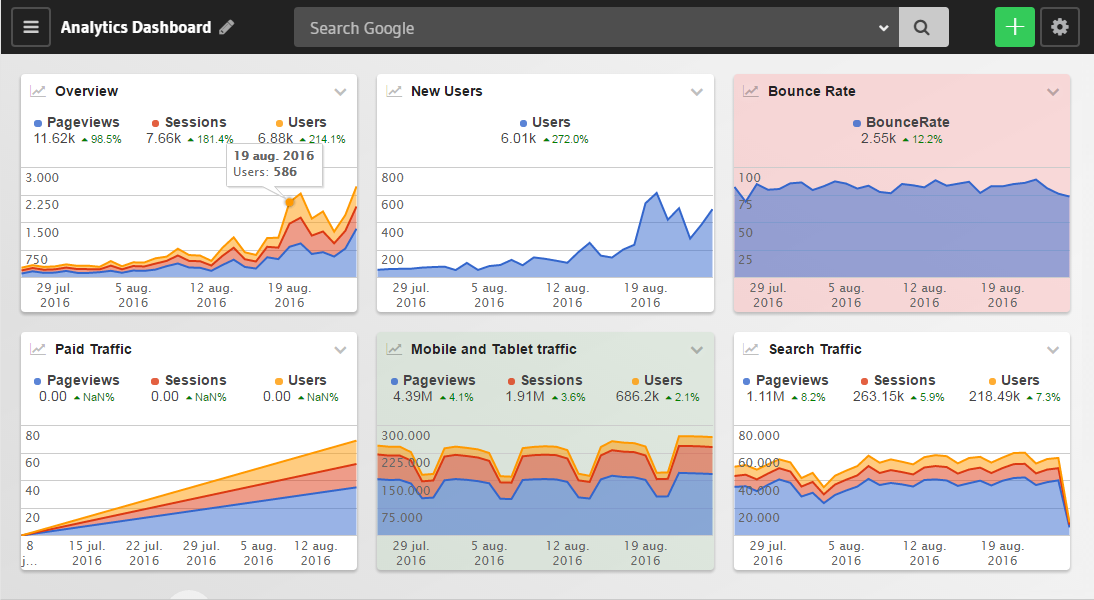 Instructions for adding the Google Analytics widget to your start.me page
1. Click the + sign in the page-grid to add a widget
2. Search for "Analytics"
3. Add the Analytics widget to your page
4. Authorize start.me to access your Analytics data using your Google account
5. Use the Settings dialog to select the Site, Metric and Segment that you want to display
Please let us know what you think of this new Analytics widget, by leaving your comment below or by e-mailing us at support@start.me.
Available to Premium users only
Please note: This widget is only available for Premium users. Premium members also enjoy additional benefits, including an ad-free and faster loading experience. Upgrade now!