Search widget: a new way to find your bookmarks on start.me
Search widget: a new way to find your bookmarks on start.me
Especially when you have many bookmarks stored on start.me, you don't always remember the name of the bookmark or the page/widget where you saved it. Chances are that you waste precious time to find the bookmark you are looking for.
For this reason, we have added the ability to search inside your stored bookmarks. Simply enter the name or URL of the bookmark in the main search box and a list of found bookmarks will appear. See below: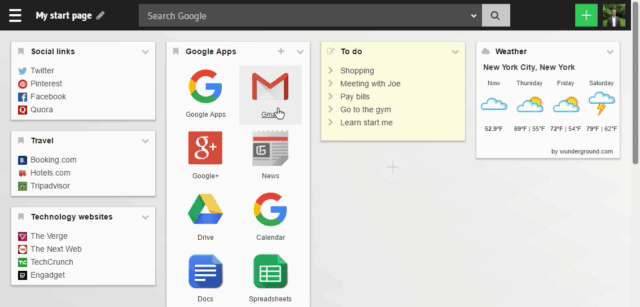 In the near future we will further expand and improve the search capabilities on start.me. Please let us know your thoughts on this new feature. Leave your comments below or e-mail us at support@start.me.

Update:
Based on the feedback we received from various users, we have released the following new features today (June 8th, 2017):
We added the page and widget title for each bookmark, so that it's clear where you saved the bookmark.
We added an 'edit' icon so that you can immediately edit/delete the bookmarks from the search results list.
We improved the search algorithm so that it provides better search results.