Performance and design improvements; new Notes widget and Chrome Extension
Performance and design improvements; new Notes widget and Chrome Extension
It's Friday again and we just wanted to let you all know what we've done this week:
Performance
One of our top priorities is to make start.me load as fast as possible. This week we have made several changes to our software and hardware that will help to speed up start.me. Have you noticed the difference already?
Design
We've made some subtle changes to the layout of start.me. All widgets are now designed as "cards" and some widgets have been made a bit more compact. Also, we've changed the way images render in RSS widgets. An example of the new style: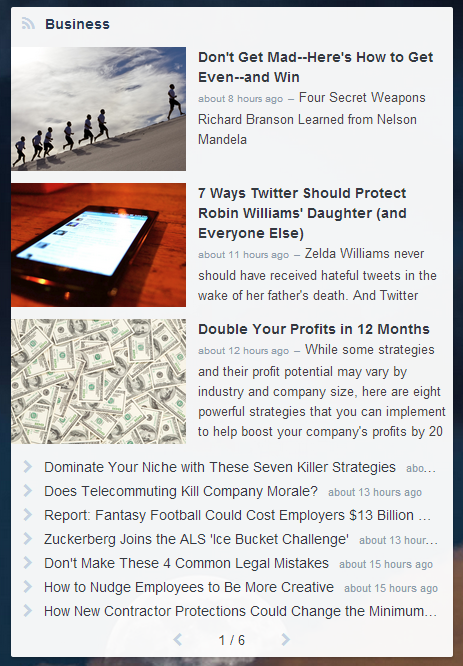 Finally, we've replaced the default browser scrollbars with a more stylish one (only visible to Chrome users at the moment)
Notes
We've replaced our old Notes widget with a new, easier to use, light-weight widget that uses "Markdown" as formatting language. You'll find this new Notes widget in the "Browse widget" gallery.
Chrome Extension
The start.me Chrome Extension makes it easier to add bookmarks and RSS feeds to your start.me page. We updated the extension this week. If you do not have the Extension installed yet, we recommend downloading it now.
Besides the above-mentioned improvements, we've worked on a dozen of other smaller issues and minor bug fixes. Please continue to send your ideas and bugs to support@start.me. We love to hear from you!!