New on start.me: soccer results & league tables
New on start.me: soccer results & league tables
We have some good news for all the football (aka soccer) fans out there… In partnership with WorldFootball.com it is now possible to  follow the latest results & standings of your favorite leagues and teams right from your start.me paqe.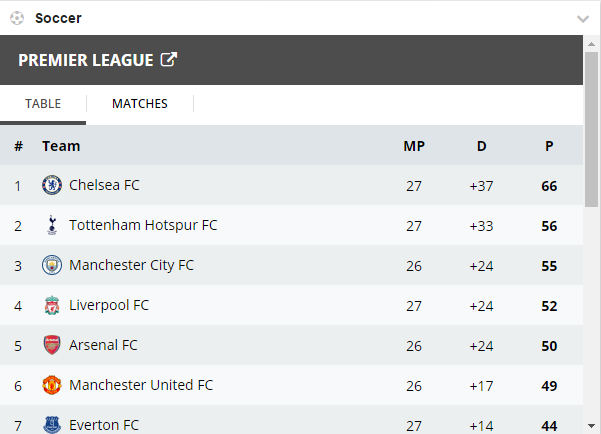 Instructions
We have added several widgets for the most popular soccer competitions to our content library. Simply search for a league name (e.g. "Premier League", "Serie A", "Bundesliga", etc) in the new Content Adder and select the widget from the list of widget suggestions. You can also go to this page for an overview of the pre-configured soccer widgets.
Don't see the league you are looking for, or do you want to adjust the styling of the widget? Go to http://www.worldfootball.com/syndication/widgets and create your own custom soccer widget. You can choose from over 400 leagues and customize the styling of the widget. Once you are done, simply copy the embed code, paste it into the Content Adder on start.me and click on the "Embed" link.
Please let us know your thoughts on these new widgets in the comment section below or e-mail us at support@start.me.