Import web pages to jumpstart your link collection in start.me
Import web pages to jumpstart your link collection in start.me
With start.me you can quickly build a valuable collection of bookmarks. Now, you can also import bookmarks from external web pages with a few clicks. We recommend this feature when you switch bookmark managers or if you want to collect links for your OSINT or academic research. Here's why you'll love it.
Why a new import feature?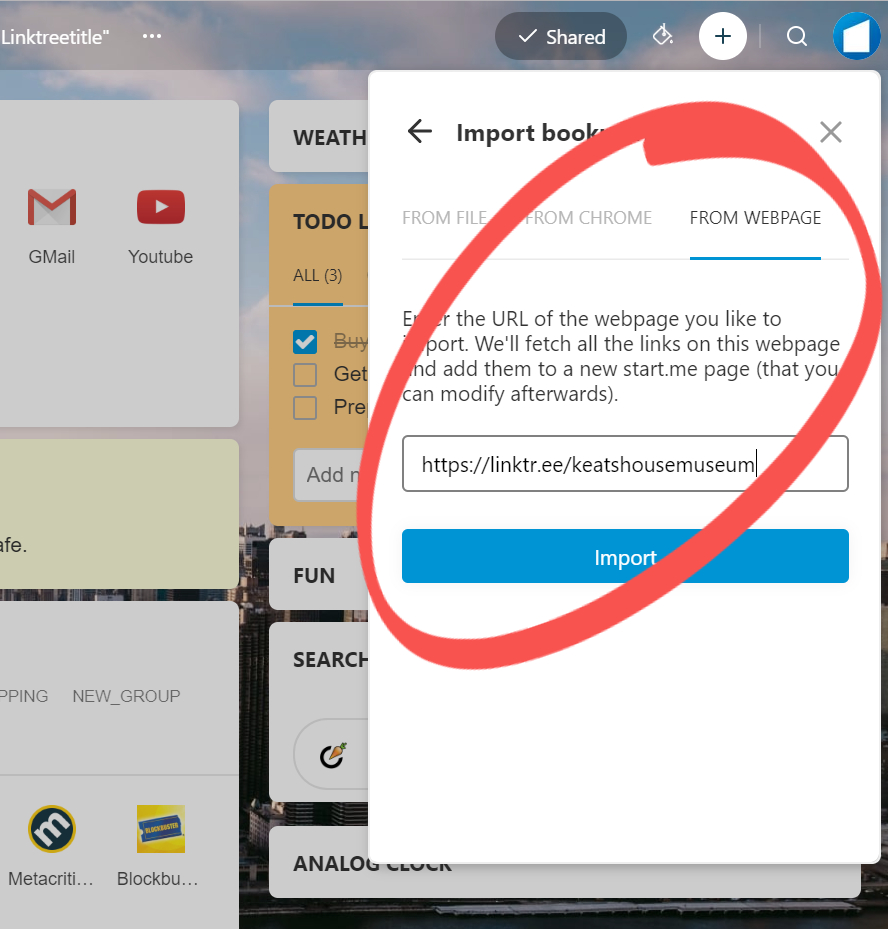 First off, there are many ways to create bookmarks and build your pages:
Use our New Tab extension or our Bookmarker extension. Click Import and transfer your bookmarks from browser to start page.
Drag and drop single bookmarks from your bookmarks bar.
Click the + icon in the header and select Import bookmarks. You need an HTML-file to do this.
Still, many of our users contacted us because they needed a new option: Import by web page. Today we've delivered on that request. This new feature is especially useful when you want to import many bookmarks from a public web site or your company homepage. Or, when you want to transfer your own bookmarks without an HTML file. For example, when your old bookmark manager doesn't support exporting your bookmarks.
Now you can jump start building your new pages from any old page or bookmark solution.
General instructions
First, make sure that the page you want to import isn't locked behind a password.
Next, visit the website and copy the URL.
Return to your start.me page to start importing:
Click the Add content button (+ icon in the header).
Choose the Import bookmarks
Locate the third tab From webpage and click it.
Now paste the URL from your clipboard into the address field.
Click Import to start importing the entire page.
We'll take you to the My imports section in your Account, so you can monitor the process.
When the process is done, you'll see the page in your Pages menu, and in the header. The bookmarks will be in separate Bookmark widgets, which you can copy, move, drag and drop as usual.
You'll also receive a notification by email to confirm your import has been a success.
Import web pages from anywhere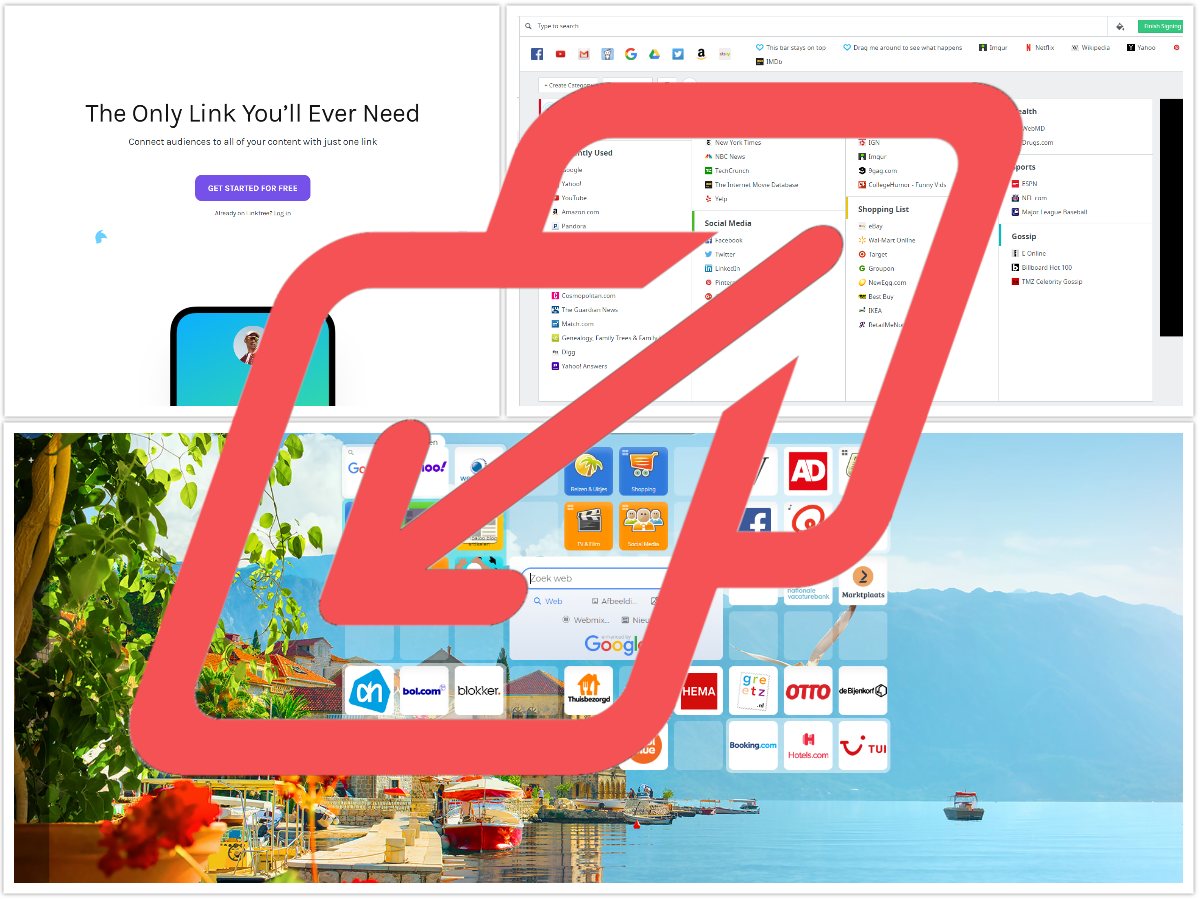 The general instructions above work for many different web pages you might want to import. They include for example:
If you want to import from another website or bookmarking solution, and the result disappoints you, please let our support team know. Email us at support@start.me.
What do you think?
So, that's it for now. What do you think? Will you try out this new feature? We'd love to hear from you in our comments!