Discover new sites with start.me/discover
Discover new sites with start.me/discover
A personal start page like start.me is a great place to keep all your favorite sites. But where do you go when you are looking for some great new places? You might try Googling around a little. Perhaps Facebook offers you some nice articles. Starting today, you can use start.me as your source of inspiration, too! We proudly present the first beta-version of start.me/discover, a catalog of the best sites on the web, based on actual feedback from start.me users.
start.me/discover is as simple as it is effective. It offers you a directory of thousands of popular sites, organized in more than 250 different categories. Are you looking for some interesting new Tech News sites, some cool new Apps or in need of a new Music instrument? There are tons of sites for you to discover. So give it a try, discover great Tech sites or find your new favorite Shop.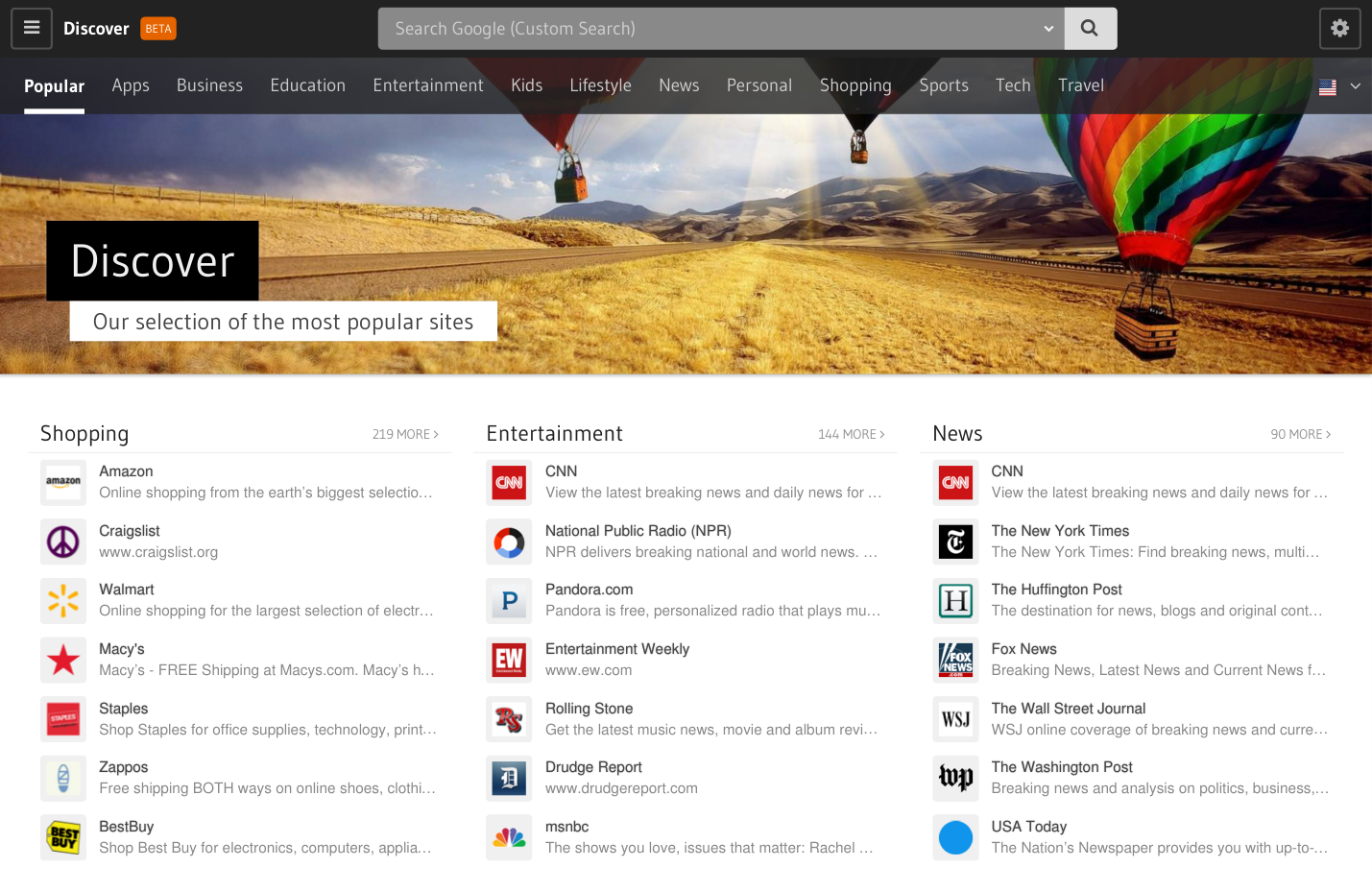 Of course, every site you discover this way can easily be added to your own personal start page. And it works well on your mobile phone or tablet as well, making start.me/discover quite the ideal pastime for those waiting moments.
Our new Content Discovery section is still in beta and we are continuously working to add new features. There is some really great stuff waiting and we are counting on you for ideas and suggestions for killer features we have not yet invented. Do you think some important sites in your country are missing? Drop us a note and join our team of content curators!