Convert Currencies From Your Browser's Home Page
Convert Currencies From Your Browser's Home Page
Do you buy or sell products internationally? If so, you'll probably find yourself converting money in different currencies frequently.
With the start.me Currency Converter widget, you can now convert money right from your browser's new tab page. Over 168 world currencies are supported, including: USD, EUR, GBP, YEN and Bitcoin.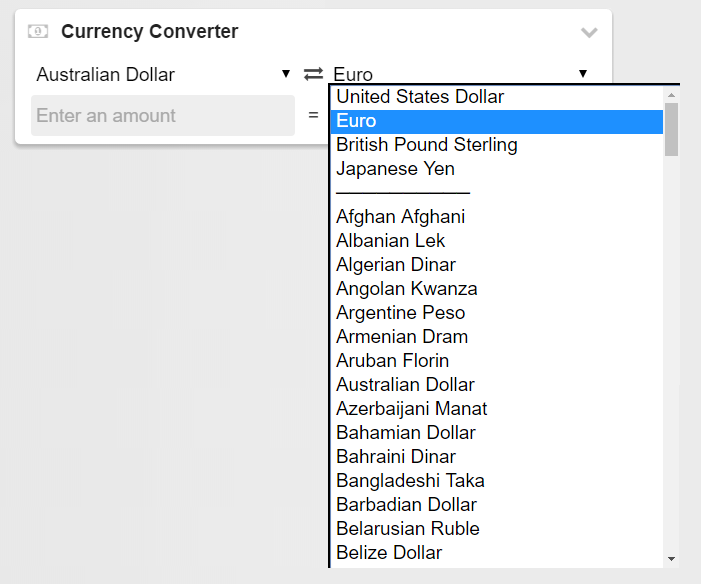 Data is provided by Currencylayer, a provider of real-time and reliable exchange rates.
Instructions:
You can find the Currency Converter widget in the widget gallery (click + in grid). After you've added it to your page, you can configure the default from/to currency in the widget settings.
Available to Premium users only:
This widget is available only for Premium users. Premium members also enjoy additional benefits, including an ad-free and faster loading experience. Upgrade now!