Launching our Turkish version and adding colors
Launching our Turkish version and adding colors
Today we're proudly launching our Turkish version. We haven't just translated our site, we've also added many News feeds relevant to anyone living in Turkey. This localization is part of our ongoing effort to bring start.me to all languages and every computer in the world. We've also made adding colors even more straightforward, following some suggestions from our users, after the launch of our new design. This is what you should know.
About the Turkish version
With more than 100.000 visits last year, Turkey is not a small country in our books. Until today these visits had to be made in English. Now you can change the language interface to Turkish. We hope this will make it possible for everyone who prefers this language to enjoy our service. You don't have to live in Turkey, as you can also change the region to the one you're living in. We hope this will make start.me even more useful.
How do you switch to Turkish?
Click the User icon in the top right corner. 
Click 'More preferences.'
Select Turkish and/or Turkey.
It's that simple! Basit!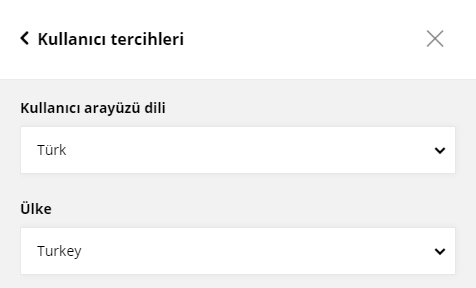 Apply color to all widgets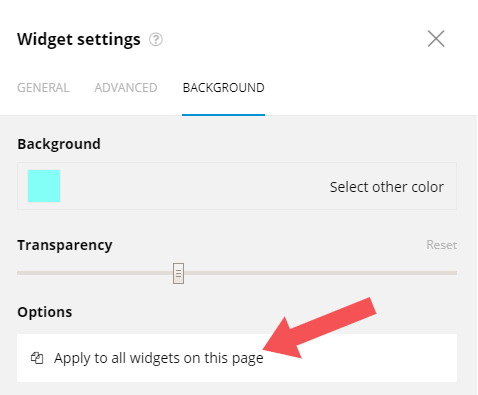 When we decided to launch our new design, we also introduced our new Dark theme. This theme is different from the one we had before: instead of managing the darkness or lightness from every separate page, we made our new theme a systemwide feature. This way we made it easier to toggle at will or according to the circumstances. Now you can work at night or in the bright sun at the click of a button.
This change had some drawbacks, though. We consider it very important that every user has a lot of possibilities to personalize their start page. You can decide the columns, number of widgets, icons, background images, and a lot more. You can also change the background of every single widget.
Now that's wonderful, I hear you think. Wonderful for creative users.
But what if you don't want to switch to an entire Dark theme, even though you still prefer to keep your page in muted tones? What if you quickly want to revert to something like a Dark theme, without actually losing all color? Or what if you're going to switch to an Orange theme, a Purple theme or even a Nuclear Green theme?
Now you can do just that by changing the background color of your widget and by quickly changing the background colors of all other widgets (including notes, news feeds or embed widgets) at once.
Instructions to Change All Backgrounds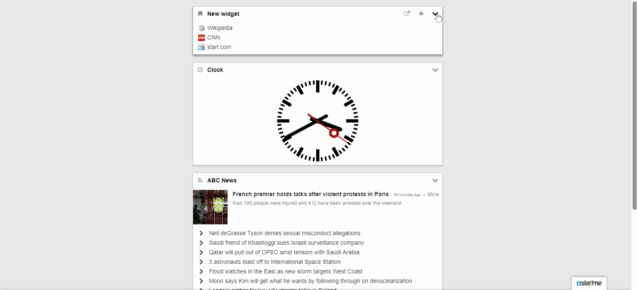 This is how you apply a new background to all widgets at once:
Click the downward arrow of any widget. 
Go to Settings.
Select the background tab.
Select a new color, and click 'Apply to all widgets on this page.'
Click Done to confirm.
Note: usually, you can see the new color of your widgets immediately. In other cases, you first have to refresh the page to see the result. Try it out!
Good or bad, we'd love to hear your thoughts about these improvements. Find us on Twitter (@startme) or write to support@start.me. Or leave a comment!
---
Status Update July 29, 2021
This article is no longer accurate. That's why we labeled it
Old news
. Please check the
start.me Help Centre
for the latest information.