Start with last opened page
Start with last opened page
In this article, we'll show you the latest edition of our Last opened page setting. We only changed the design a bit, which we do regularly, honestly, but the functionality is still the same. So, it all dates to 2014!
This is what you see today when you toggle this setting:
Original introduction article
We introduced a new setting for start.me today that you may like: Start with last opened page. When you enable this new setting, start.me will reopen the last page. Your first
The last page you opened is stored per device: so, the last page you used on your cell phone won't affect which page will open on your desktop.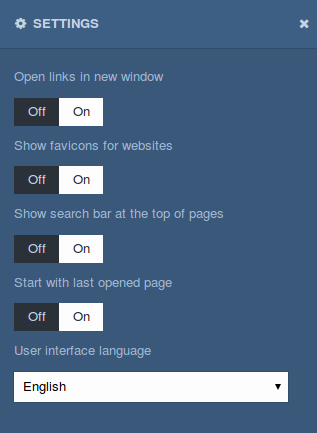 When you enable this new setting, it will be easier to have a separate start page for your work and your tablet that will automatically load.
It saves you a click and allows you to create start pages for specific activities and work environments. We really hope you enjoy it!
---
Status Update July 29, 2021
This article is no longer accurate. That's why we labeled it
Old news
. Please check the
start.me Help Centre
for the latest information.