Moving widgets just became easier
Moving widgets just became easier
Moving widgets on your start pages was a drag, we must admit this. So we decided to change it, and make it easier and better. This is what we came up with.
As you may know, widgets can be moved around pages simply by dragging them. Today we launched an update that further simplifies how you can organize your widgets.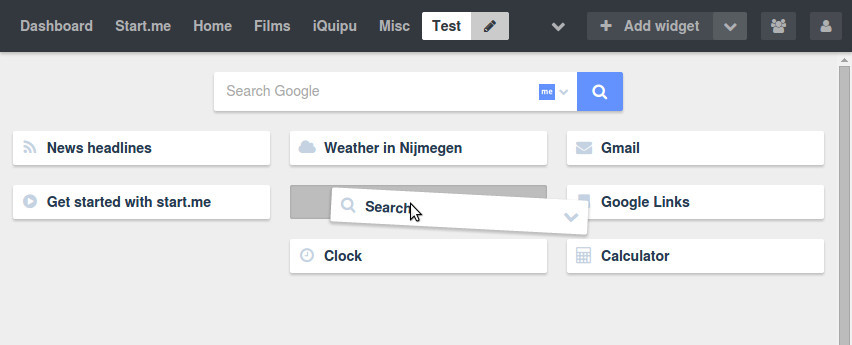 From now on, when you start moving a widget, all widgets on the page will be minimized, making it a lot easier to move your widgets around.
Did you know that you can drag widgets to other pages as well? To do that, simply drag a widget to a page in the header bar.
---
Status Update July 29, 2021
This article is no longer accurate. That's why we labeled it
Old news
. Please check the
start.me Help Centre
for the latest information.