Use social bookmarking for business and make life easier
Use social bookmarking for business and make life easier
Guest blogger Robin Singh is an expert in Knowledge Management. In this post, he discusses several smart ways social bookmarking for business can make life easier for everyone.
In business today, the competitive pressure and customer demands are increasingly forcing organizations to step up their game. Most service companies are using mobility and cost-cutting to improve efficiency and productivity in meeting service level agreement (SLA) requirements. However, the next phase of service evolution will undoubtedly require better use and sharing of customer, machine and service data. Better use of data demands an increase in knowledge management capabilities.
According to the Aberdeen Group's knowledge management report, "Knowledge management is not solely about storing data off in a data warehouse. Intelligent insights need to be accessible, accurate, AND relevant to the team — not just a chosen few." The data indicate that the best-in-class service organizations are 65 percent more likely to assess the effectiveness of knowledgebase articles regularly. They are also 22 percent more likely to connect field technicians to remote experts to share knowledge.
Several factors are driving the adoption of knowledge management capabilities. With the increased risk of loss of knowledge and skill sets due to turnover, aging workforce, and so on, it is imperative that organizations become proactive in cultivating an environment of knowledge sharing. There are many ways that technology can have a positive impact when it comes to the collection and dissemination of information. Ultimately, it all boils down to ensuring that the right information is available to the right person in a format and manner that aids in optimizing service across the entire delivery chain.
Bookmarking for business
As a method to organize, store, manage and search for bookmarks of resources, social bookmarking is proving to be an essential asset for businesses. It provides the necessary support for conversations and collaboration while those who own it in control. Unlike file sharing, social bookmarking doesn't share the resources but only the bookmarks that reference them. In the social bookmarking system users save links to web pages that they want to remember or share. Each has the flexibility to maintain his own space for which the individual has complete control over the information he chooses to share. The bookmarks are usually public but can be saved and shared privately, only with specific people or groups within networks or a combination of public and private domains. The allowed people have the flexibility of viewing the bookmarks by category, tags or via search engines.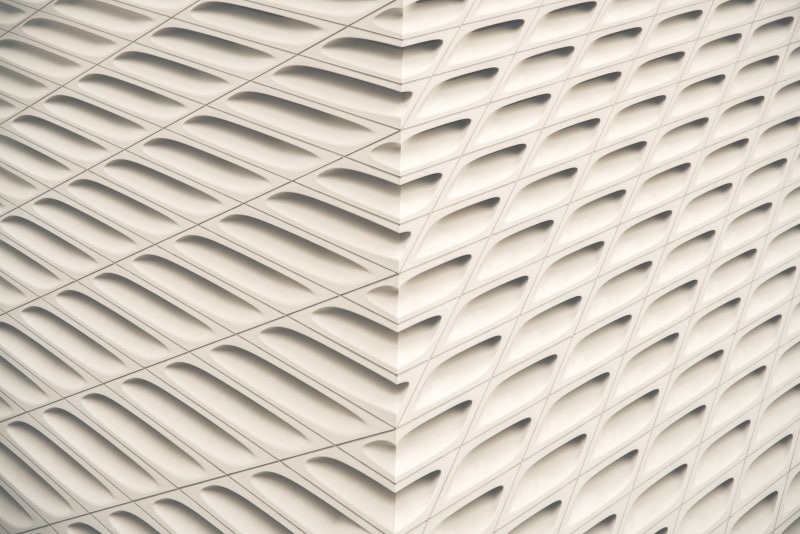 Informal tags are used instead of formal cataloging methods. Also, descriptions may be added as metadata to inform the users of the content of the resource without needing to download it. As Social Bookmarking matures with time a possible pattern is also fast emerging concerning the tags commonly referred to as 'Folksonomies.' Also seen as social tagging, folksonomy is the process in which users add the metadata in the form of keywords to shared content.
How social bookmarking works
Let's assume you're reading an article or a write-up online. You think: "this surely is interesting….maybe I should save this for future reference." What do you do? Download the article into a folder on the hard drive? Bookmark it under "favorites"? Or maybe write down the URL on a sheet of paper. And let's assume that you're thinking of sharing it with a colleague. What do you do next? Post it on your Facebook timeline? Or Tweet the link? Not likely, in a professional setting. You'll need the safe environment of a trusted bookmark manager.
What we're dealing with is an issue of Knowledge Management. When we discover items of value online, we wish to make it available for future reference. Also, we might want to organize a rapidly expanding personalized library of links with categories and tags. It also will be valuable if we could see what others in our field consider valuable. Furthermore, let's throw in the possibility of highlighting and commenting upon the matter. Interact with colleagues or peers. Create groups with access to shared resources.
Bookmarking for business in the field of Service
The modern service professional requires an increased focus on continuous learning and employee engagement. This includes the onboarding, training, and performance management processes. These processes when combined with technology and collaboration, resulting in a more committed field service team. And to achieve service excellence, the entire field service team – from managers through dispatchers to individual technicians – have to be able to collaborate to create value for the customer.
Documentation is crucial. It's the secret work behind all those flashy products, the enticing text and the fancy graphics that give knowledge on the fly when one needs it the most – and without the interference of someone else, to personally assist in the process. You might think a simple leaflet is enough.
Unfortunately, many customers tend to ignore or lose documentation, user guides or other tutorials. If for some reason things don't function as expected they reach out to the Service or Customer Experience department of a business. A service employer will welcome all quick, versatile retrieval solutions. And, if setting your team and end users up for success is what you're aiming at, this documentation should be easily shared.
Social Bookmarking as Knowledge management tool helps service organizations excel by enabling them to:
Capture better and actionable insights in the field in real-time.
Provide the real-time insights to the field and back office simultaneously.
Communicate value to the entire team through intelligence access, and leverage field experience to improve future customer interactions.
Maintain better accuracy through connected data flows.
Peer knowledge sharing
Sharing knowledge through social bookmarking doesn't just make it possible to see what is saved and curated but also to view the opinions of those involved. An excellent vehicle for peer to peer knowledge sharing, the method can play a more significant role in the future communities of practice.
Social Bookmarking, as a practice, helps build like-minded communities, as people with similar interests find others who are tagging the same pages. Also, in a given community of practice (CoP), since there is, in addition to a shared purpose and a shared repository, a shared vocabulary and members to share the same terminology, tagging is less likely to be a problem.
The primary goal of knowledge management should be to improve organizational performance by enabling individuals to capture, share, and apply their collective knowledge and make optimal decisions in real time. A centralized data repository in any organization will be most valuable. Social Bookmarking is considered a more "conversational" approach. It rests upon the willingness to integrate and collaborate in knowledge creation.
Modern bookmarking tools also offer an integrated feed reader (RSS). A widget which enables you to follow the sources you value in less time. These tools include the possibility of embedding or integrating information streams. This way we can monitor all essential information from one place. They also offer extensive sharing capabilities with pages and news that not only make you more efficient but would also enrich your teammates. To top it all the tool also provides browser extensions to streamline your browsing experience.
Conclusion
Through knowledge sharing tools, it gets a tad easier for individuals to access information. This will make sure warranties, Service Level Agreements and guarantees are met during the service encounter. An organization can use it to just about guarantee customer satisfaction.
And with social bookmarking as a knowledge management tool in place, companies can better achieve their service key performance indicators. Quoting Aberdeen Group's data, the best-in-class companies that leverage knowledge management tools attain a 79 percent customer retention rate (compared to 71 percent for non-users). The data also suggest an 82 percent SLA compliance rate (compared to 60 percent for non-users), and a 75 percent first-time fix rate (compared to 61 percent for non-users). "This connection to data and insight provides a level of visibility to not only know what is happening but also proactively act on information in real-time." The report says, "The Best-in-Class don't stop at just monitoring the field, they create an environment through knowledge management tools to be able to have a conversation between the field, the back office, and service leadership.
Social bookmarking is a promising technology. It is highly relevant to today's knowledge work, mostly because of its role in knowledge sharing. It has the potential to improve enterprise-wide collaboration.