Unlock your productivity with this proven bookmarking tip
Unlock your productivity with this proven bookmarking tip
If you're looking for a bookmarking tip to unlock your productivity, you can count on start.me. Millions of users trust our service every day. They all rely on our Bookmarks widget to manage the many links to their favorite sites. In this article, we present one great tip to get the most out of this beloved widget.
Get your juices flowing
Sometimes you're surfing the Internet in a genuine state of flow, looking for that particular piece of information or this specific website to help you out. You're grazing, information grazing, that is. This usually means that you're in the zone, scanning the sites, clicking away and gathering intel you know you'll use later on.
This is not the time to be editing your links, to decide categories, destinations, or to change icons or names. You just want to quick-save a website. You'll sort things out later.
Add an Inbox widget to your page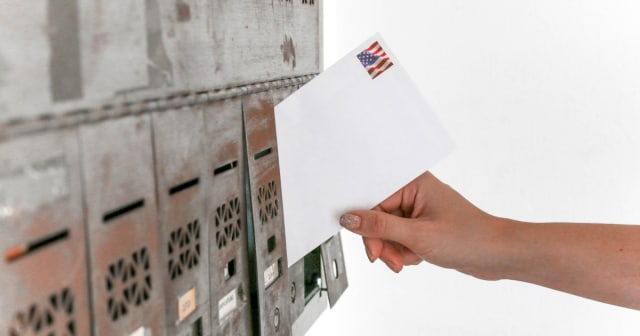 If you find yourself in this situation, we recommend placing an Inbox widget on your page. It's just like a regular Bookmarks widget, but you've labeled it 'Inbox.'
You can do this, by double-clicking the Bookmarks widget and changing the title. Or you can click the drop-down arrow in your top right corner, and select Settings. You'll find more information on our support page.
The next time you come across a valuable website, you hit the icon of your start.me extension, and make sure to save your bookmark to the Inbox widget.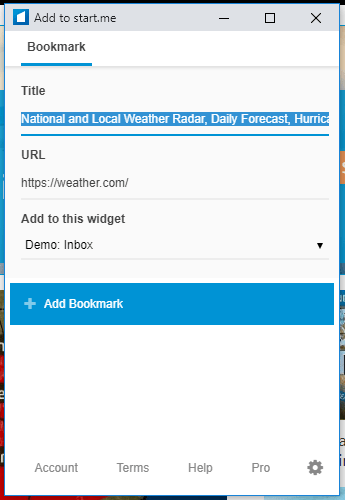 That's it! The extension will remember your setting, and it will save every new bookmark to your inbox. Sort it out later, using drag and drop.
Enjoy the flow!