Organize your widgets
Organize your widgets
Currently, start.me houses about 750.000 pages containing about 6 million widgets in total. That means pages on average contain about 8 widgets. Chances are, those widgets need to be reorganized every once in a while. We have supported dragging and dropping of widgets from the start. Today, we made the whole process a little easier still. We introduced a new 'organize widgets' mode, that can be activated through a page's edit menu (see below) or by starting to drag a widget.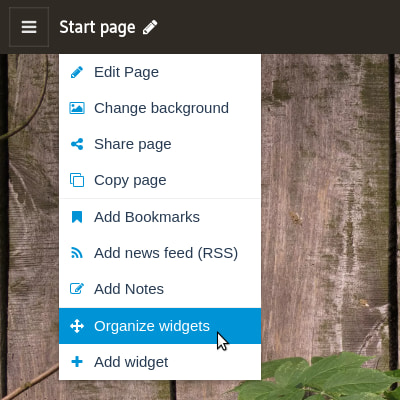 Organize widgets mode
In this new 'organize widgets' mode, all widgets on the page are showed minimized, giving a good overview. You can drag widgets to new positions and delete them if you want. When you are done organizing the page, just closing the blue notification bar brings you back to the regular layout.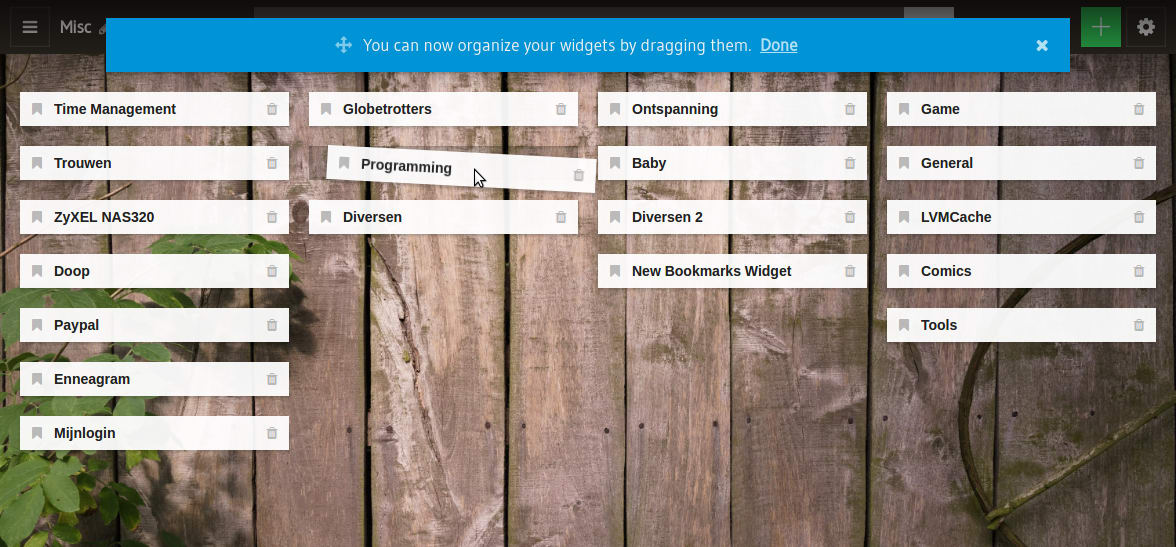 Square and simple
You may have noticed another change, recently: the rounded corners that were visible on widgets, buttons and other parts of the start.me user interface have been removed. Everything is square and simple now. We hope you like this minor change. It is but the first step of a set of new customization features to come soon!
---
Status Update July 29, 2021
This article is no longer accurate. That's why we labeled it
Old news
. Please check the
start.me Help Centre
for the latest information.