Tweaks and import/export
Tweaks and import/export
After yesterday's big update, we received quite a lot of feedback. A lot of pleasant compliments, but some problems were reported as well. The issue most reported was about touch devices (tablets and smartphones). Because the new release allows dragging widgets and bookmarks without having to switch to edit mode, tablet users found themselves constantly dragging items, rather than simply scrolling the page.

We just released an update that resolves these issues. When a touch device is used to access start.me, the drag and drop features are disabled until a widget is actually edited. So to move a widget on a tablet, first start editing it (by selecting the Edit button in the widget menu) and then start dragging. The same goes for sorting bookmarks.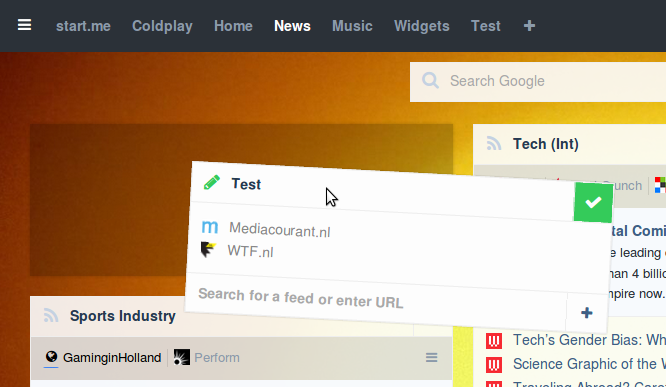 Apart from these tweaks and numerous other, small adjustments we made in response to your feedback, we added two missing features as well: importing and exporting. It is really easy to import your bookmarks from Chrome or Firefox into start.me: just save the bookmarks to HTML from the browser's bookmarks manager and import the file. There is a handy undo feature available, so that it is safe to experiment with importing, before finally deciding on the best way to do it.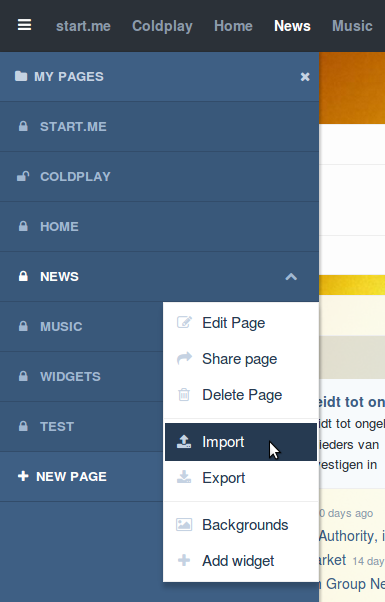 Export is available again as well. For most start.me users this feature will not be very relevant, but we feel it is important to always give you the option of leaving, taking your data with you.
Many more improvements are waiting and we can't wait to deploy them!