New search bar live (BETA)
New search bar live (BETA)
Today a much requested improvement has been deployed to the new start.me BETA. The search feature has been mostly rebuilt and should now be more convenient than ever. Many users requested the search bar to be centered, much like in the old design. So that is where the search bar is: in the center, right below the header bar. We intentionally removed the search bar from the header, so that there would be room for an other new feature we are planning to deploy in the coming weeks. So stay tuned!


Search engines can be easily switched using the drop down menu on the right side of the search bar. This menu makes it easy to switch search engines and add your own. Which search providers will be shown in the menu can be configured using the new 'Manage search engines' feature.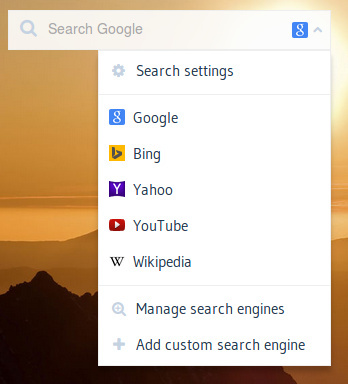 Finally, the actual search functionality has been improved as well. Search suggestions will be shown for all search engines. Furthermore, the search box will recognize it when you type a URL and will directly open te requested page. That should make the search box an ideal place to quickly start browsing the web.