A lot of small improvements
A lot of small improvements
The last two weeks we have been working on a lot of small improvements that should make the start.me experience more enjoyable. We did quite a lot of work behind the scenes as well, improving performance and preparing for some great new features to come!
Some of the changes you may enjoy:

We improved the quality of the icons displayed for bookmarks. You will notice that a lot more bookmarks now display icons. Unfortunately, not all websites (about 25%) publish an icon. For those of you using the new bookmarks icon view: the quality of many  of the icons has been improved, so they look nice in icon view as well.
The Stock Quote widget now supports entering stock symbols directly, making it easier to find the funds you follow. Unfortunately, the Dow Jones symbols are not available yet.
Our analog clock widget needed some work. We fixed some problems and gave it a new look. You can now choose between 4 different styles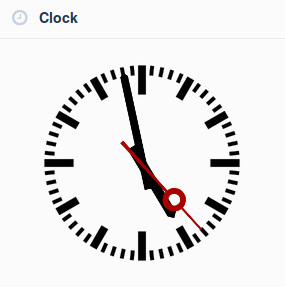 For those of you who have a lot of bookmarks there is good news, too: we added an option that let's you limit the number of visible bookmarks per widget. A list of 50 bookmarks can, with this new setting, easily be reduced to only 10 bookmarks. With one click you can expand the widget to see all bookmarks again.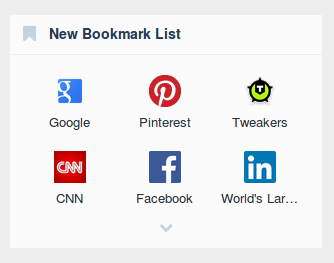 The coming weeks we will be working on a lot of usability improvements, including layouts with more than 3 columns. So stay put!