We regularly get asked by users if there is anything they can do to help us. Obviously this is something we very much appreciate and therefore we decided to create a contribute page that lists the things you can do to help us.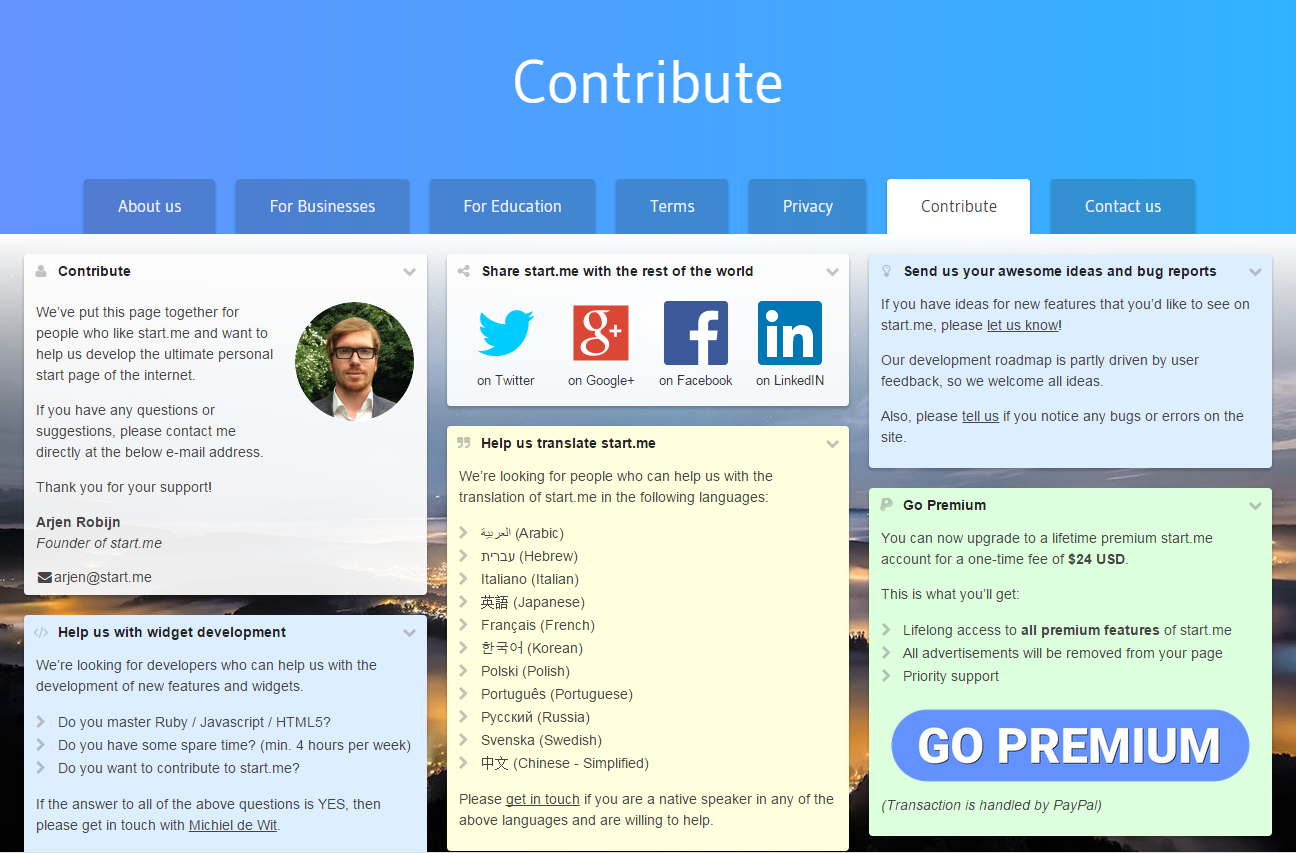 If you are interested in helping us out, there are a couple of areas where you can contribute:

Tell the world about start.me
Share start.me with your friends/colleagues or write a (positive) review about start.me.
Software development and testing
Help us with the development and testing of new widgets.
Content research and translations
Help us research and categorize the most important websites and feeds, so that we can provide more relevant content suggestions to our users.
For more details visit our contribute page. Any contribution you can make will be much appreciated and help us improve and grow start.me.