New version of start.me released
New version of start.me released
Today we have released a new version of start.me. The new version comes with tons of great new features and enhancements to our user interface.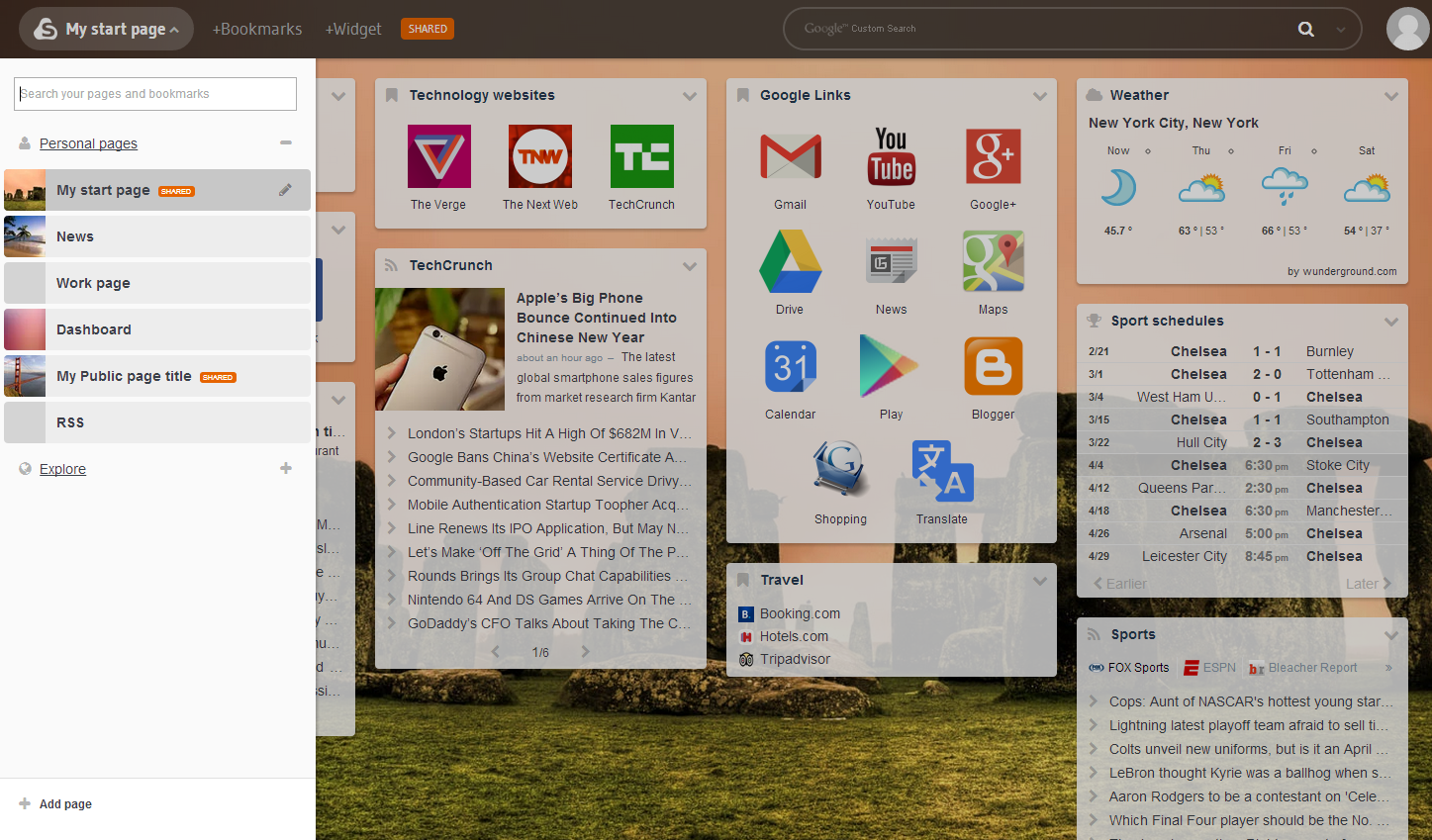 Release notes
New Pages menu
To accommodate the growing amount of pages that people use, we introduced a more compact Pages menu. You can open the pages menu by clicking the large button on the top left. The menu offers a nice search feature, that not only lets you search pages, but your bookmarks as well! To open the pages menu, there is a keyboard hotkey: Alt+Shift.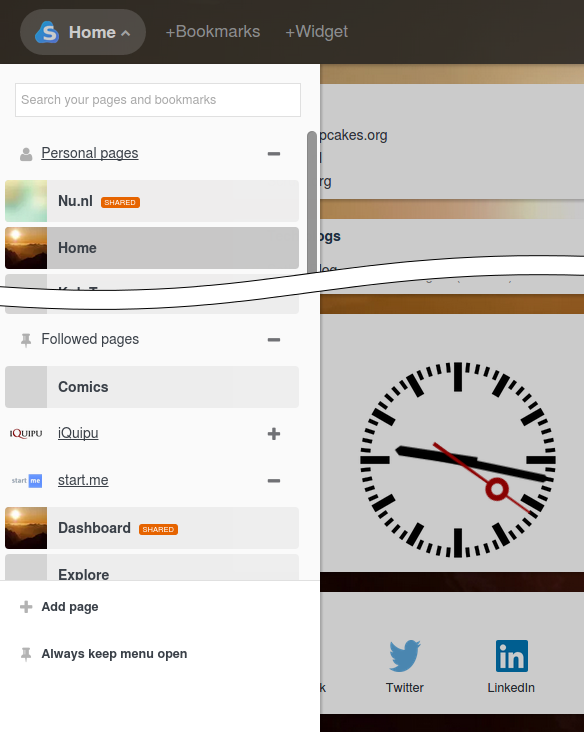 Custom icons for bookmarks
You can now change the icons of your bookmarks, by uploading your own custom icons (PNG, GIF, JPEG) or by selecting an icon in our our icon library.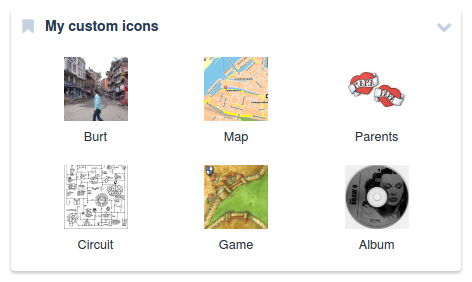 Transparency for widgets
The transparency of widgets can now be configured per individual page, so that widgets will better blend with your background images.
New "Add Bookmarks" flow"
Adding bookmarks now requires one click less. Just click the '+Bookmarks' button in the header and start entering your bookmarks. We also improved the detection of the page titles for your bookmarks: it's quicker and more accurate.
New upload feature for images
Uploading images to start.me has become a lot easier. Use drag 'n drop to upload your own background, icon or profile image. Even simply pasting an image you put on your clipboard is now possible. So if you find a nice background or icon on Google Images, simply copy and paste it.
RSS article preview
The RSS news widget now shows you a preview of an article upon hovering the headline.
We have a new logo!

For more detailed information about these changes, please read our BETA announcement post from last week.
Feedback
We love to hear your feedback about the new site. Please leave a comment below or contact us directly at support@start.me. Also let us know what features you'd like to see in our next release.
Help us by sharing start.me with the rest of world
Do you like what we're doing and are you a happy user of start.me? Please help us by letting your friends know about start.me on Twitter or Facebook! Thank you in advance.
---
Status Update July 29, 2021
This article is no longer accurate. That's why we labeled it
Old news
. Please check the
start.me Help Centre
for the latest information.