New column layouts for your pages
New column layouts for your pages
Since the start of start.me your pages had not one column but three. This displays well on a tablet device, but on HD displays you have more room. It's no wonder, then, that we got a lot of requests by our users to change this. For everyone who asked: today we deployed a brand-new page layout. Now you can choose!

More than one column looks great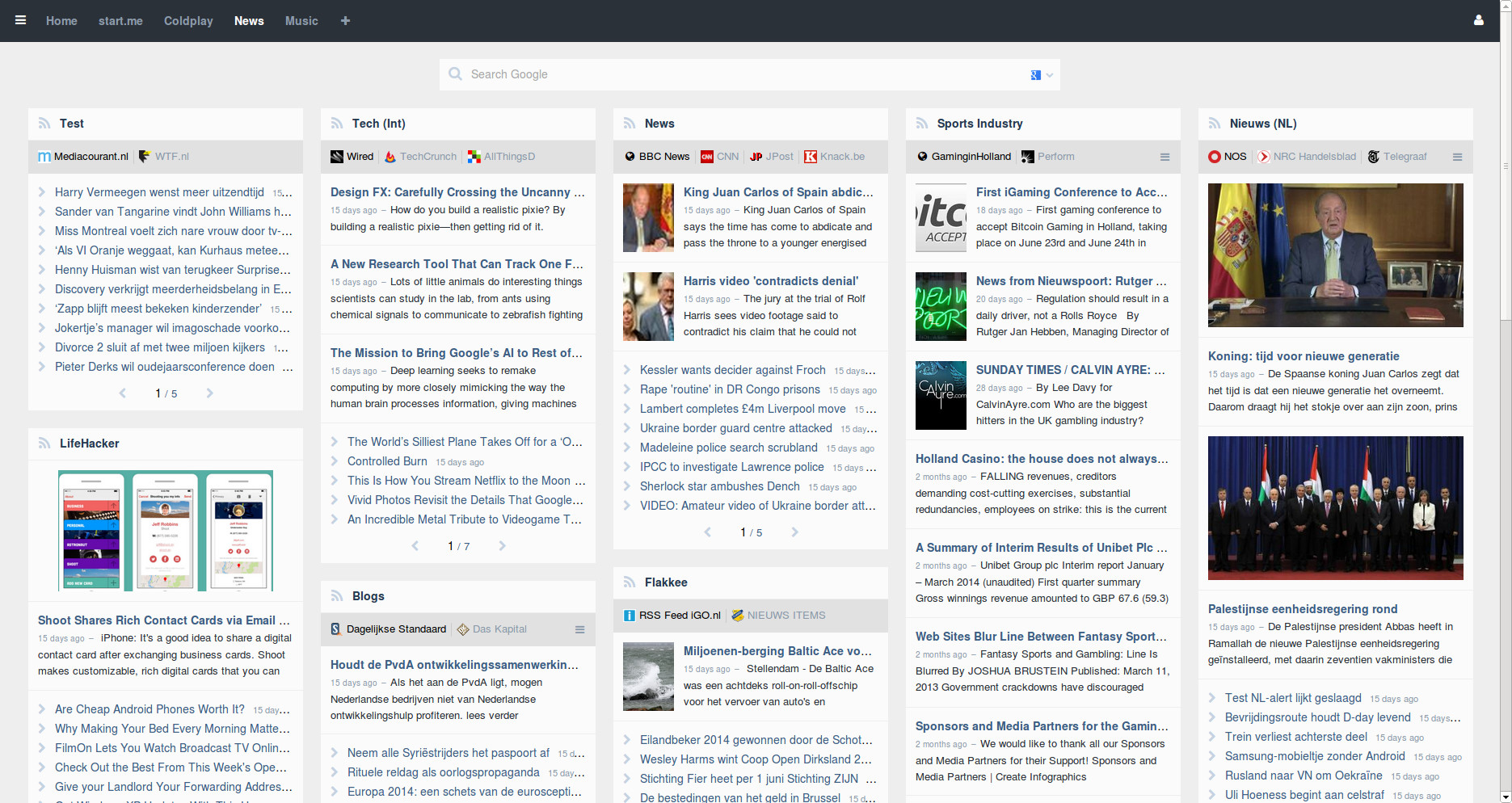 The new layouts allow you to make better use of the available screen space.
For HD monitors, a 5-column layout helps you to see much more information at once.
For an iPad or other tablet, you might prefer to display just two of them. And of course, when you're looking at a start.me page on your cell phone, nothing beats the one!
Instructions
Adding extra columns is as easy as adding a widget: we added a new option to the + menu that will instantly add a new column.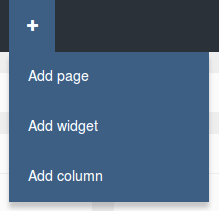 We added a column layout setting to your pages. You can find this in the Pages sidebar.
Now you have a lot more control over your pages. You'll wase less space and become even more productive.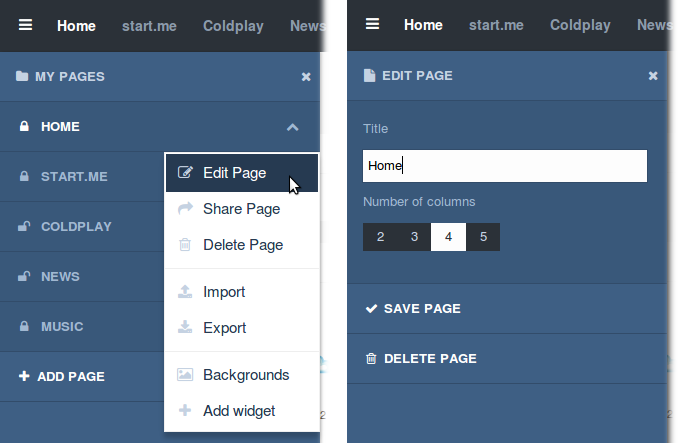 As a 5-column layout will not fit on every screen, we made sure to display only the number that fits.
So, if you decide to view the 5-column news page you use on your HD-workstation on your iPad, the display will be automatically reduced to three columns and the items of the last two columns will be visible in the third column. Try it, we hope you will like it!
---
Status Update July 29, 2021
This article is no longer accurate. That's why we labeled it
Old news
. Please check the
start.me Help Centre
for the latest information.