Want to be safe online? Just install more browsers!
Want to be safe online? Just install more browsers!
The numbers are clear: over 62% of internet users prefer Google Chrome as their browser. As usual, Google is leading the pack, trailed by other crowd favorites like Safari, Firefox, and Edge. There's only one problem with this statistic: the fact that we can't tell how many browsers people use. We might have more than one browser installed on our system. Why shouldn't we? Why should we stick with just one brush to paint the Internet, if we could use as many as we'd like?
In fact, that's what we recommend. If you want to become more productive, keep a better overview of your different activities, and be more secure online, it's time to choose more than one browser. Here's why.
Add more browsers
One of the most important reasons to start thinking about adding more browsers to your system is privacy. Let's take Google Chrome as the prime example: yes, it's a fast, stable, and free browser. Its predictions are smart and artificially intelligent. Did I mention it's free? But it's also owned by the biggest search engine in the world, which tracks you wherever you go. That's how they get to know you, to advertise to you, and to make their money. It all begins with tracking.
Yet, there will always be moments online you'd really prefer to be by yourself. When you communicate with your bank, for example, or with your medical professional. Google doesn't need to know everything. Sometimes it's better to avoid Google entirely.
Extension overload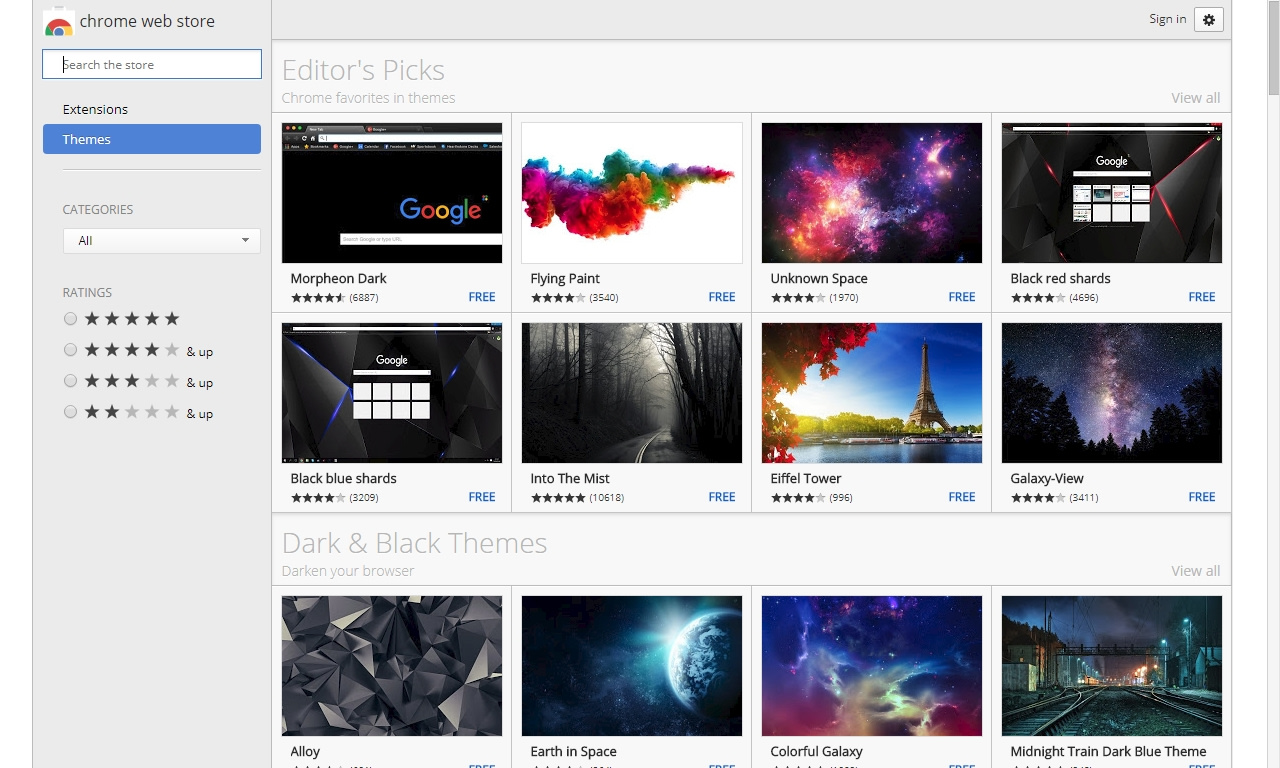 Another problem is the fact that Google Chrome really isn't a dull browser, despite its initial appearance. You can personalize everything: background, buttons, and a lot more. This is where the Chrome Web Store for Themes comes in. Here you can find 'Pretty Patterns' and 'Cats of Chrome,' but also 'Minimalist Themes' and even straight out 'Dark & Black Themes' to 'Darken your browser.' For any mood, a theme.
The same goes for the extensions section of the Chrome web store: if you haven't checked it out, you're really missing out. About every company and their cat (dogs not excluded) can be found there. All of them ask you to click and install their app, tool, or widget. Before you know it, the little buttons on the top right hand corner of your screen start clogging up every bit of available screen real estate. There's a reason there's an option 'Hide in Chrome menu' there.
Browsers with clutter
The problem with many extensions, you'll find them in Firefox and Edge also, is that they're not really vetted for safety or security. Even worse, they might just compromise your privacy. Even more reason to be careful and alert. One of the ways to make sure you're safer online is to separate your data streams. Just use different browsers for essential jobs.
Don't connect to your bank from a browser with third-party extensions installed. Don't search for sensitive products or items without an active VPN connection. Even the Incognito mode might not stop companies from tracking you.
If you really want to be safer online, you should choose multiple browsers. These are the lesser-known candidates we propose.
Opera browser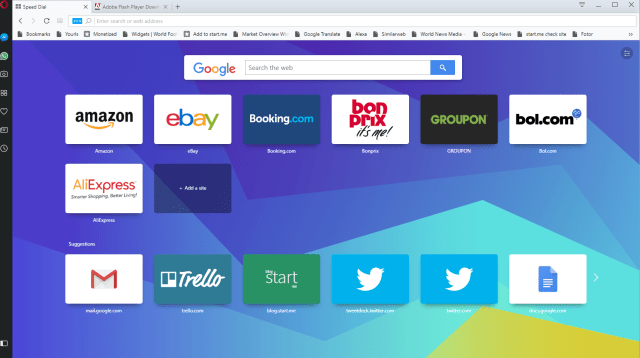 All browsers we use are connected to the internet by their unique IP address, provided by a service provider. This means that you really aren't anonymous online. No matter where you live, everything you look for, look at, or download gets registered somewhere. And not just on the site you're visiting. There's only one way to bypass this situation: the use of a VPN service. You could use a paid service, but Opera happens to provide a built-in free version. You could toggle it right there in the Omnibox and feel a bit safer.
Editors Note: "A bit safer" doesn't mean you're completely protected. In fact, according to VPNRanks, there might be some issues. Use at your own discretion.
Some other useful features are the possibility to use Whatsapp and Facebook Messenger right there on the sidebar. Opera is built on the open-source Chromium project, which makes it just as reliable and stable as Google Chrome.
Iron browser
Built on the same Chromium platform as Google Chrome and Opera, Iron Browser kicks up the privacy level of its users a notch or two. They've managed to disable many of the background tracking methods Google uses, so you might just feel even safer. And since it's Chromium, you can also install a few handpicked and useful extensions, all geared at your online security. Like a free VPN service and other security options. Discover them all on their blog.
Vivaldi browser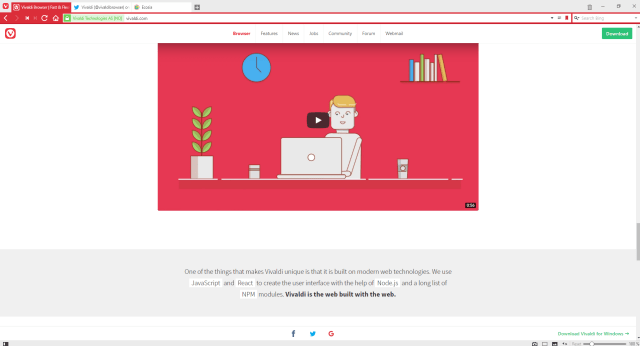 A hugely distinct experience is delivered by the Vivaldi browser. It's decisively colorful, as it adapts to the website you're viewing. The search engine isn't geared to privacy or security (even though they still respect it), but to ecology. Even better: the built-in search engine is Ecosia, a very sympathetic company that transforms searches into advertisements, into trees. That's right: Vivaldi users have managed to plant over 30.000 trees over the last 12 months! If your heart is even a little bit green, you should check it out.
Another unique feature is the possibility to take notes right there in your browser. You can stack your tabs, to keep them organized. You might also want to try out the History overview, that's a lot more informative than you're used to.
Pale Moon browser
Another modern browser we'd like to introduce is Pale Moon. It's entirely on the solid foundation of Mozilla Firefox. No Google to be found here, not even in the search bar, where they partnered up with DuckDuckGo. In short: anonymous searches by a search engine that doesn't track you, but still managed to process over fifteen billion searches. No small fish.
Pale Moon is fully customizable so you can decide on its themes, buttons, and bookmarks. It's Open Source and free to use. We've spotted some ads on their pages, but also a friendly request to support their efforts by donations. This makes it a decidedly independent project.
Kinza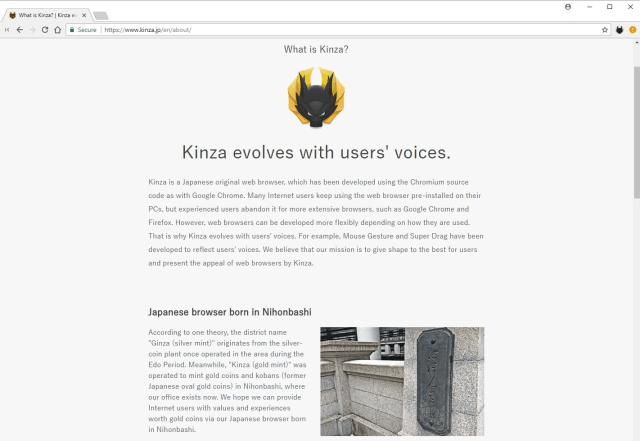 Especially for our Japanese users and readers, we'd like to mention Kinza, a Chromium browser, with some unique features like Mouse Gestures and Super Drag. The word Kinza translates to Gold Mint, which not only explains the color in their cute little logo but also illustrates their ambition: "We hope we can provide Internet users with values and experiences worth gold coins." Some of these delightful features are their built-in RSS reader and sidebar. If you can read Japanese, look no further!
Torch Browser
The last browser we'd like to present here is the Torch Browser. This one takes a whole different approach to the internet, by offering lots of free access to music, games, video, and even torrents. This makes it the perfect personal entertainment browser. Just remember that there's no integrated VPN, so use it at your own discretion.
Full disclosure
Of all the mentioned browsers, start.me has partnered up with several of them: Vivaldi, Pale Moon, Iron Browser, Kinza, and the Torch Browser. We did this because we really feel these browsers are worth trying them. Who knows, you might even want to switch entirely to some or even one of them.
Our partners also make it easier than ever to keep your digital life well-organized, as they all come with start.me pre-installed. This means you can effortlessly switch between browsers.
You can trust us with providing access to your own favorite bookmarks and other widgets. No more syncing, no hassle. Your personal pages are available in every browser. Your browsing experience will be seamless, organized, and safe. Enjoy it!