The largest personal startpage in the world!
The largest personal startpage in the world!
It is official: we are now the largest personal startpage in the world. Last week, Alexa certified us as the largest Personal Startpage service in the world, surpassing our colleagues of established sites such as Netvibes, Symbaloo, and igHome. It is a great achievement that we would like to celebrate with you, the ones that helped start.me grow.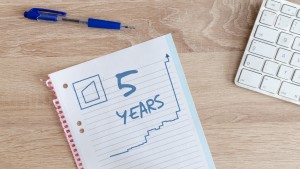 The last two years, start.me has grown from 600 thousand to 2.5 million users per month. Still, for some reason, our personal startpage service has remained fairly unknown. So we asked Alexa, a subsidiary of Amazon, to audit our service and certify our visitor metrics. The results have now been published by Alexa, and they show what we have known for some time already: that start.me is indeed the largest Personal Start page service in the world.
Getting certified as the largest Personal Start page service in the world is, of course, a great recognition of our efforts to provide the best service possible. And since we owe much of our success to you, we would like to do something in return.
Tell us your story
The coming weeks, we will be publishing a number of user stories. That is, personal accounts of start.me users about why they started using start.me and how they are using it right now. These stories will be published on this blog and of course, shared on our Facebook and Twitter accounts. Last but not least, we will include the most interesting story in our newsletter.
If you would like to share your story, here is what to do:
Write a story of between 300 and 1,000 words (in English) about your personal experience with start.me. You could go into the way you found start.me, how you are currently using it, the features you like best or even a fictional story in which start.me plays a central role.
Submit this story to mystory@start.me.
Include a short bio about yourself, where you are from and what you do. And don't forget to include the email address you used to sign up to start.me with!
When possible include a picture of yourself.
Every qualifying story submitted will be rewarded with 3 months free start.me ᴘʀᴏ and our exclusive start.me LEGO kit! The best stories will, as said, be published on our blog. So, get writing!