Introducing start.me/channels
Introducing start.me/channels
Today we launched a brand new service, geared towards news enthusiasts and casual headline scanners: start.me/channels. Over the past years, start.me has built a vast library with thousands of high-quality news feeds. These feeds could already be accessed through our widgets. With start.me/channels, our collection of carefully selected and syndicated news sources can be accessed directly, offering you a magazine-like experience to read up on everything important to you.

More than 400 localized channels
Our editors have hand-picked and curated over 3,300 feeds for 34 different regions and integrated them into 13 high-quality news channels:
Business
Culture
Entertainment
Finance
Health
Lifestyle
News
News (regional)
Politics
Popular
Science
Sports
Tech
We use sophisticated algorithms to create a channel experience that is up-to-date, easy to read, and absolutely beautiful. Channel pages are automatically adjusted to your screen size and show the most relevant news first.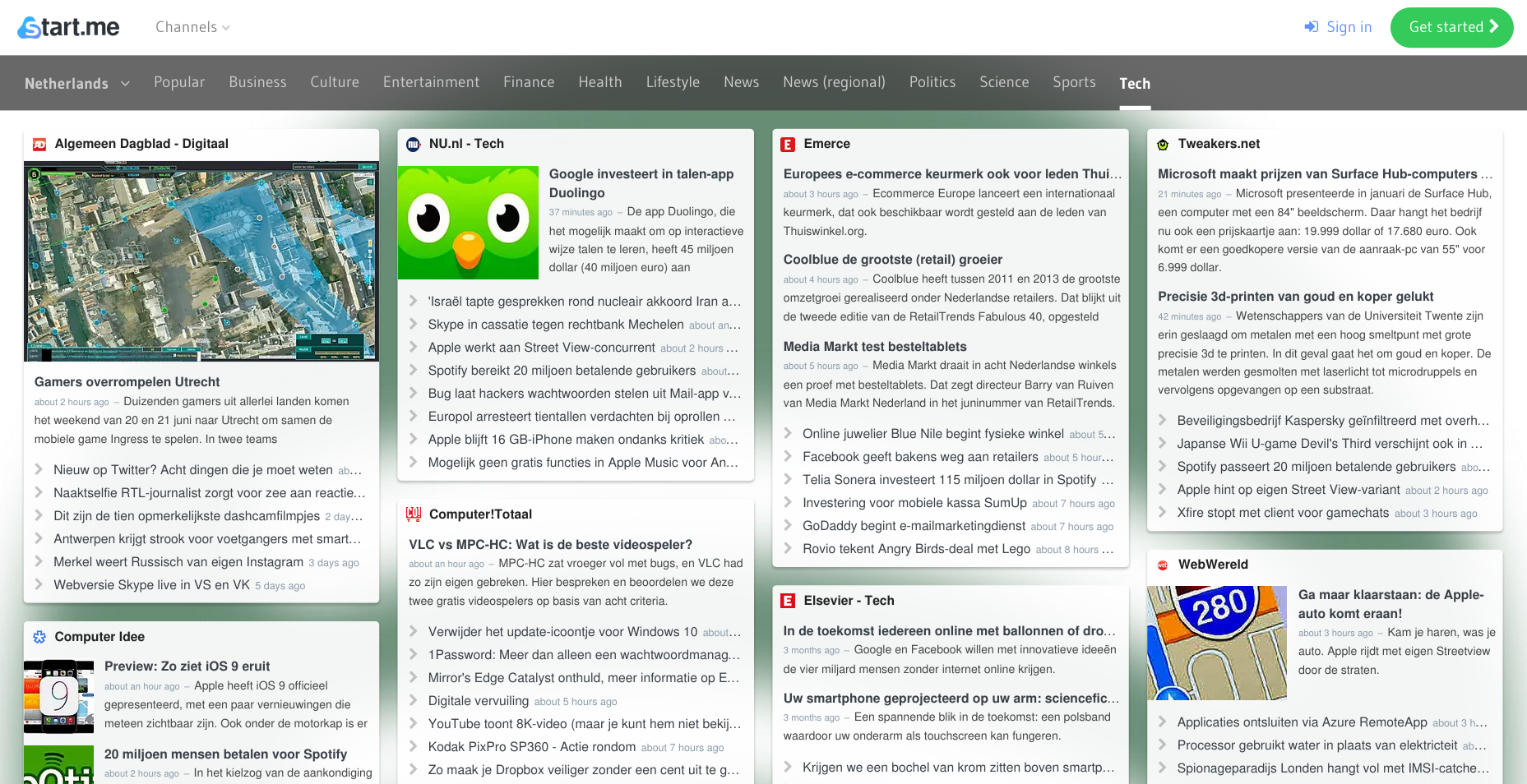 To read or to build
Our new channels serve a dual purpose: they give a great overview of the current news, allowing you to quickly catch up. But they can be used to find new building blocks for your personal start page as well. If you like a particular news feed, just select the Copy option from its menu and copy it to one of your own pages!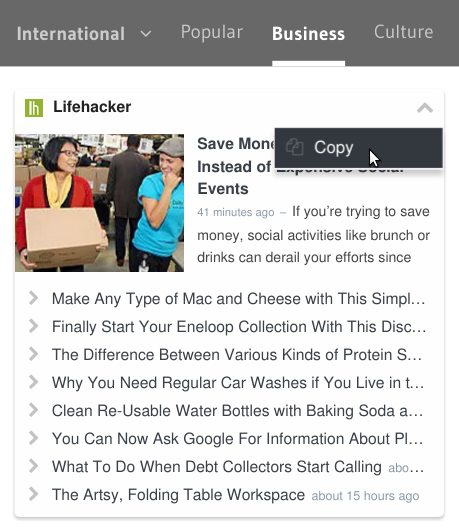 For our more experienced users, it is good to know we added RSS feeds to each of our over 400 channels, allowing you to quickly grab all headlines and put them in a widget. To do so, use our browser extension or simply append .rss to the channel's address and specify it as the feed URL in the RSS widget.
---
Status Update July 29, 2021
This article is no longer accurate. That's why we labeled it
Old news
. Please check the
start.me Help Centre
for the latest information.