Integrated RSS reader (beta)
Integrated RSS reader (beta)
After last weeks introduction of start.me/channels, we continued our work in the news feeds department. This week, we introduce the first beta version of our integrated feed reader! We know a lot of users have been waiting for this new feature, so we chose to share it with you early on in the process of its development. With the integrated RSS feed reader, you can dive a little deeper into the headlines you find in start.me/channels. It is not just a thing for channels, however: it works on your personal pages as well!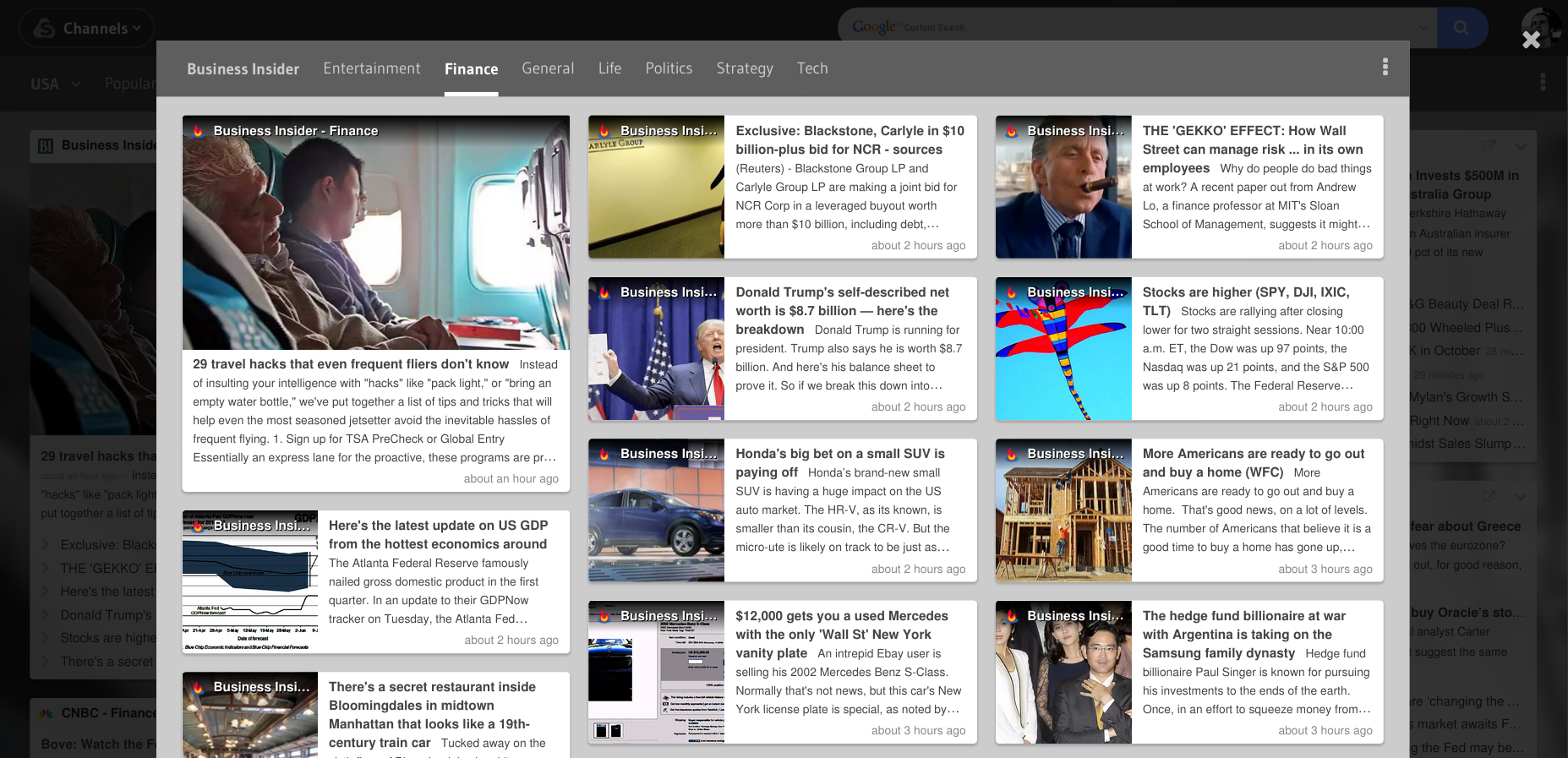 Not an ordinary RSS reader
As we are well aware a lot of great RSS readers are already out there, we chose not to try and compete with those great product, but rather choose our own course and create a feed reader that integrates really nicely into a personal start page. So what we did is both simple and elegant: every news feed widget you find, including the ones you created yourself, now features a new 

-button in its header. Clicking this Expand button opens the integrated feed reader, displaying all articles in the widget!
Switching views
Our integrated RSS reader has two different view modes you can choose from, allowing you to group articles by feed or see them as separate items. In start.me/channels, the default view shows feeds, but by clicking the 

-button on the right side of the navigation bar, you can easily switch to the articles view, giving you a beautiful and very practical chronological overview of all news in a specific channel.
---
Status Update July 29, 2021
This article is no longer accurate. That's why we labeled it
Old news
. Please check the
start.me Help Centre
for the latest information.