Integrate Facebook pages
Integrate Facebook pages
After the successful introduction of our very own Todo widget, we bring you yet another new widget: the Facebook Page widget. This widget allows you to embed a public Facebook Page into your  start.me page and is perfect if you like to integrate a group or company page.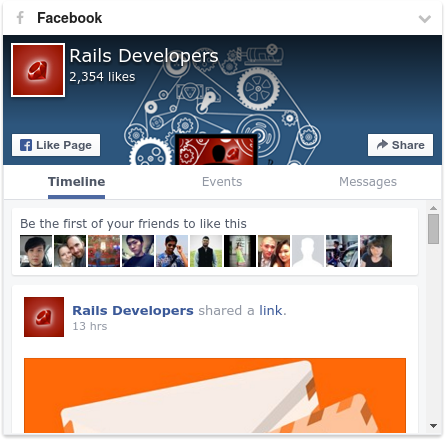 To add the new Facebook Page widget to your page, follow the next steps:
Click the green '+' icon at the top-right corner of your page
Select 'Browse Widgets'
Search for 'Facebook' and select the 'Facebook' search result
Find the URL of the Facebook Page that you'd like to embed, and fill it in, in the 'Facebook page URL' field
Click on 'Done' to add the widget to the page
We hope you like the new widget. Try and customize it by tweaking the widget's settings. One warning, though: the widget only supports displaying public Facebook pages. If you would like to integrate your own timeline, you will have to wait a little longer. We are working on that.
---
Status Update July 29, 2021
This article is no longer accurate. That's why we labeled it
Old news
. Please check the
start.me Help Centre
for the latest information.