The most important thing about a great start page
The most important thing about a great start page
I've been using computers since Hector was a pup and I was one of the first to jump onto the Internet when it became available in the 1980s. It was another few years before the first browser appeared and according to a study by MIT Researcher Matthew Gray, by the end of 1993, there were 623 websites available to browse. It's become a cliché to say that the growth of the Web since then has been exponential. Just think for a moment about what that really means. With over a billion active sites today, it can all be overwhelming.
The rise of portals
[perfectpullquote align="right" bordertop="false" cite="Matthew K. Gray" link="" color="" class="" size=""]By the end of 1993, there were 623 websites[/perfectpullquote]Yes, a good search engine can help a lot. But an even bigger help is a start page for your browsing that opens up, clarifies, and organizes what you need from this vast resource, available to you at all times. I worked most of my life in higher education. They were one of the first environments to jump on the idea of a "portal" – a single place on the internet designed for non-techies, including students, faculty, and administrators, to begin each Web session.
Especially when data began to really proliferate: class schedules, registration, faculty profiles, campus events, student records, and so on. Folks needed an entry point to help them choose the right paths to follow and to organize the whole experience.
Five bank websites
What really got me going on this idea of a start page was the rain-soaked day that I watched the drip coming from the ceiling. I went to my laptop to stop payment on a check I wrote the day before to the guy who had supposedly fixed my roof. I can never remember my bank's URL, so I Googled it.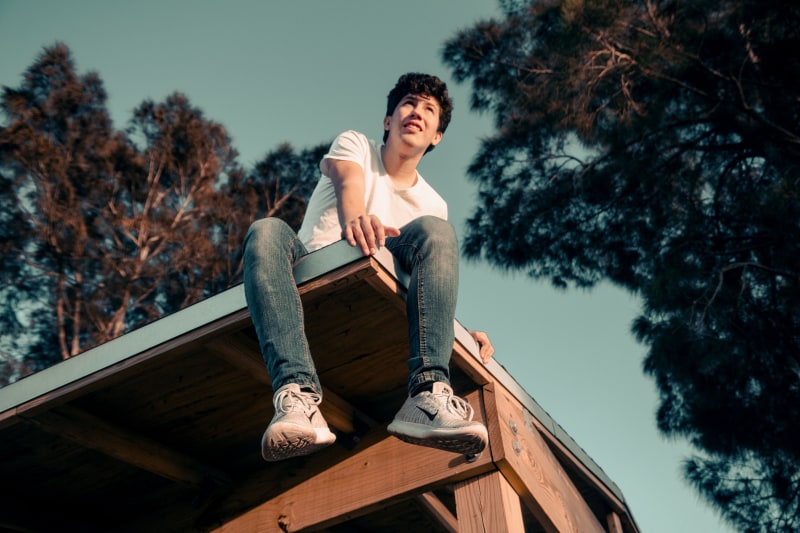 There are four or five websites listed for my bank. I always have to remember that I want my bank's banking website. Not their credit card site or their investments site or what-have-you. Finally, I got there and signed in and then I couldn't remember the guy's last name or the check number. These days I write so few checks that I don't have what we used to call a checkbook register. So I had to call the bank. Etc., etc. – you get the idea.
One start page
Much better is the way I could do it now. On my laptop, I go directly to my start page and see the bank's website, conveniently located in the bookmarks block for my financial things. Then I glance at my notes block on the same page and see that I had jotted down the roofer's name, check number, and amount the day before. I must have had a premonition that I might need this info again.
And finally, just as I am about to click on the bank, I notice my calendar. It says I have to make an important phone call in a few minutes. So I had better get this stop-payment thing done quickly. And quick it certainly would be since I really do have my start page set up this way.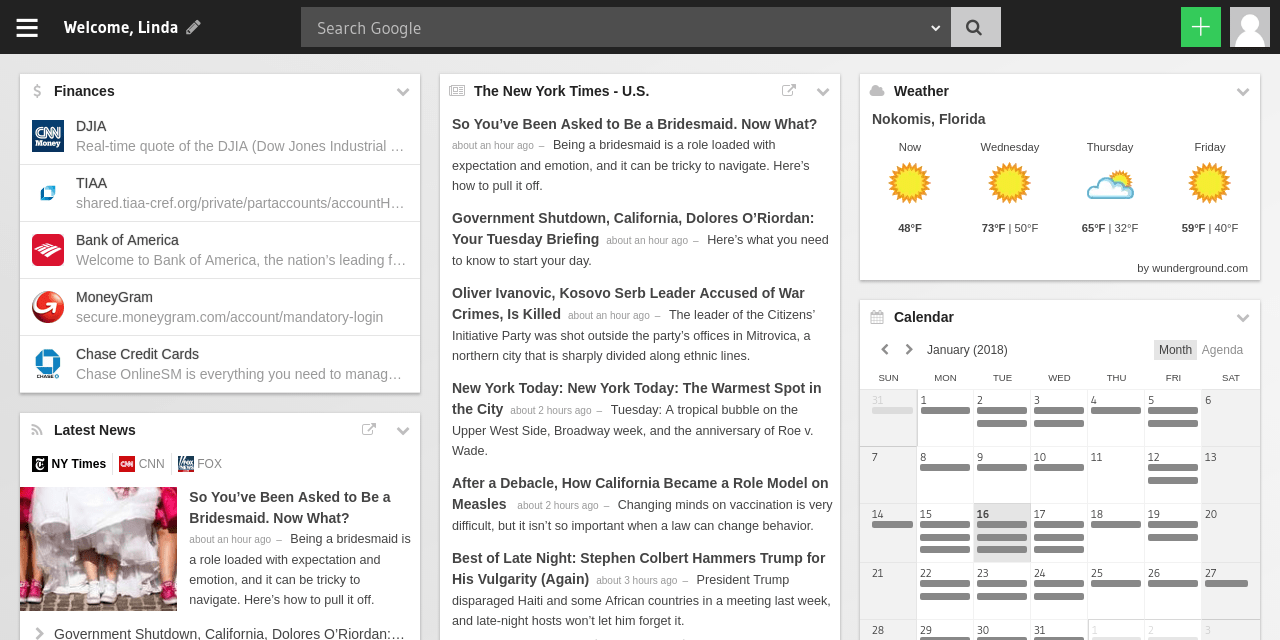 Like a microwave oven or Netflix
Here's the most important – and wonderful – thing about a great start page: it is completely personalizable. You put in it what you want. I'm a new start.me user and just beginning to appreciate how much I can customize both the look and the content of my start page to work for me.
First thing in the morning, I want the news and weather – I put them on top. Next, I want my calendar and to-do list for today – they're in the second row. Then I want to start working on my current project. I have two actually: finding a new dentist and learning how to monetize my blog. And I want to see all the links I've been collecting for my research – all there in a bookmarks block for each project. Best news: All of This is on the Same Page. Next to add: the Red Sox scores and the widget for real-time stock market quotes. Is this bliss or what?
Organization and efficiency are high priorities for me. A start page for me is like a microwave oven or Netflix: I wonder how I ever got along without it.