At the demise of Google Bookmarks, here are your options
At the demise of Google Bookmarks, here are your options
If there's one thing search giant Google isn't afraid of, it's killing their services, apps or hardware. We all know about Google Glass, Google+, or Google Play Music. And now there's another ax dropping: Google Bookmarks. Here's what you need to know.
The brief history of Google Bookmarks
The Google Bookmarks service started back in 2005, and yes, that's a very long time ago, in Internet terms. The second browser wars were beginning to pick up steam: do you remember Internet Explorer 7 and Mozilla Firefox 1.0? We were still years from the launch of Google Chrome (December 11, 2008), but Google had already won the battle for the homepage from competitors like Yahoo or MSN. So they had some cash to spare. And what did they do with it? They decided to grab some market share in the personal bookmarking space.
And in tune with their famously minimalist start page, they created a simple Bookmarking service. With it you could save and access your bookmarks. From any browser.
That's all it offered: a place in the Cloud to store your bookmarks. And a bookmarklet to add them.
The competition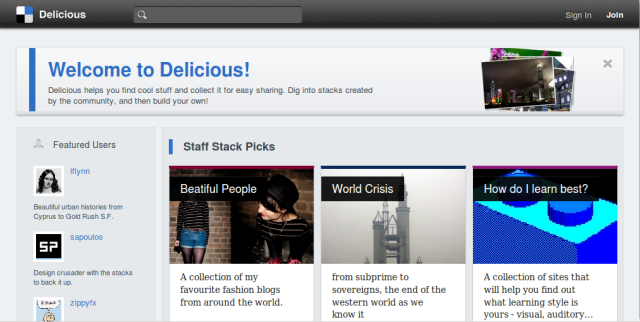 Looking back on their bid, we can't help wondering: what were they thinking?
At the time, Del.ico.us was the market leader in the land of Bookmarking; they even coined the term Social bookmarking. And even though they eventually were sold to a big competitor Yahoo, for a while they offered a much more interesting solution. You could share your bookmarks, for example. Make it visual. Follow interesting users and get inspired by a dedicated Staff.
And it was all free, just the same.
So what happened?
What happened was predictable: Big bucks intervened.
The Search giant focused their efforts on their search engine and dropped the development of their cloud-based bookmark offering. They relegated the management of bookmarks to their hugely popular free browser. The net result? Bookmarks got locked into their Google ecosystem – which makes sense from a business point of view.
The fate of Delicious was just as predictable: as soon as Delicious started becoming the next hot thing online, Yahoo bought Delicious, and stopped developing it too. After switching ownership a few times, in 2017, Delicious was finally sold to Pinboard.
But this wasn't the end of bookmarking yet. With big tech out of the game, a whole new crop of Bookmarking services popped up. The already mentioned Pinboard was maybe the most like Google Bookmarks, ironically, as it's also entirely text-based and not built for sharing links. But there's a lot more possible.
start.me: the future of bookmarking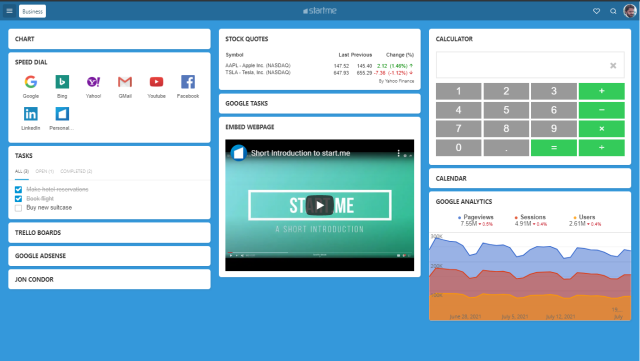 One of the most successful and professional offering in this niche is start.me.
We're determined to give our users all the tools they need to create a beautiful, personalized homepage, with many options to collect, save and display all the resources you need to save time online. Just add other free or paid widgets. For example:
RSS readers
YouTube videos
Notes
ToDo lists
Google Analytics
Finally, if you want to help your team, students, family, or business to save some time, share your pages.
Now everyone knows where to find what they need.
How to migrate from Google Bookmarks to start.me
Here's how you make the switch:
Open Google Bookmarks and click Export bookmarks.
Your bookmarks will download immediately into the file GoogleBookmarks.html.
Open your start.me page and click the + button.
Locate the option Import bookmarks and click it.
Now click Browse and go to your download folder to select the GoogleBookmarks.html file.
Click Import to start the import of your bookmarks.
You can select the folders you want to import, if you have a lot of bookmarks.

Click Import to start importing.
You'll find all your bookmarks in a new page, labeled Import bookmarks.
Note: you'll only have to do this once.
What do you think?
Will you make the switch from Google Bookmarks to start.me? We think you'll love the experience, so please try it for free.
And if you run into any problem, please let us know in the comments or contact our support staff. We're there to help you out!