Browser Iron integrates start.me as default start page
Browser Iron integrates start.me as default start page
We have some exciting news to share… This week start.me has become the default start page in Iron browser. Iron is based on the open-source Chromium browser project and has seen over 1,000,000 installs since 2008.
Users of the Iron browser will now be able to take full advantage of start.me 's modern and advanced start page features.
We want to welcome all Iron users and hope you'll enjoy using your new (personalizable) start page!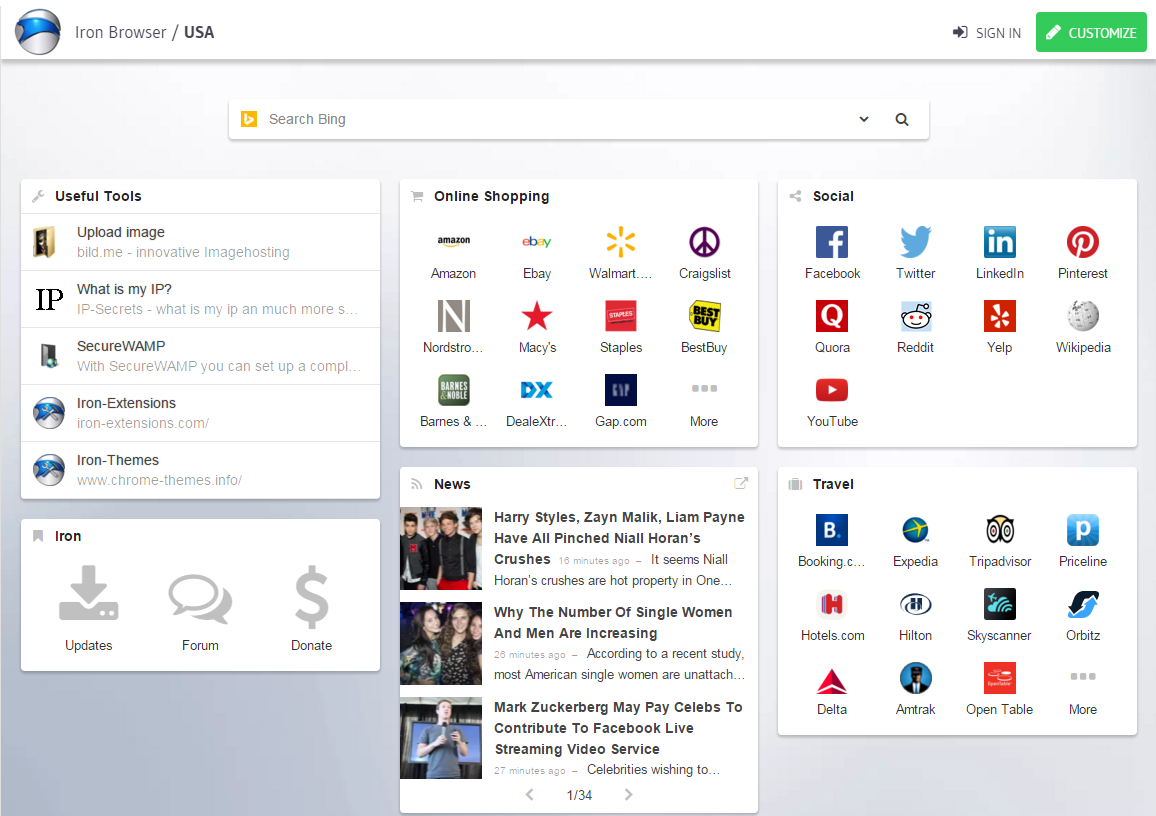 Press release
The Hague, Netherlands (March 3rd, 2016) – Today, SRWare and start.me announced the integration of a new personal start page service in the popular Iron browser.
The web-based start page solution provides advanced bookmarking capabilities; support for RSS feeds and thousands of widgets that help users connect to their cloud services right from their start page.
start.me's founder Arjen Robijn said: "start.me offers users a great way to start their journey on the internet. We're proud that SRWare has chosen to work with start.me to provide our unique start page experience to the Iron browser community."
Iron's founder Stefan Ries commented: "start.me has built a start page that is fast, beautifully designed and contains many personalization features. We are really excited about this partnership, as we believe it will significantly enhance the browsing experience for our users."
The start page can be accessed at https://iron.start.me. Users can use the start page anonymously or register for a free account to take full advantage of the cloud.
About SRWare
SRWare has developed the popular alternative web browser Iron. Iron is based on the open-source Chromium project. The first version was launched in 2008. Iron has seen over 1,000,000 installs and is popular because of its enhanced privacy features.
About start.me
start.me has developed a modern start page that is used by over 700,000 users every month. start.me's white-label start page helps browser developers and portals to increase user-engagement and generate revenue through start.me's built-in monetization platform.
More information
For more information about start.me, please visit https://about.start.me.