Prettier background images and more: this is how we started 2019
Prettier background images and more: this is how we started 2019
Even though the New Year started with quite a bit of political upheaval (we really sympathize with anyone affected by the government shutdown in the US or the Brexit negotiations in the UK), the development team at start.me decided to remain as positive and hopeful as ever. No matter what comes, you can rely on your favorite start page to help you navigate the Internet more quickly and securely. We also want to make your online life a bit more beautiful. That's why we've added a batch of fresh new background images. We've made several more improvements, we can't wait to show you today.
New background images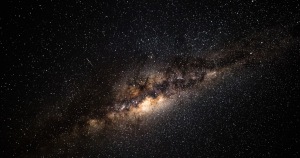 This week we started adding and updating new background images to start.me. We made sure all images are free to use (thanks to Unsplash!) and in high definition. They should render beautifully on even the biggest screens now.
We've also added new categories and retired a few old ones. Now you can choose between:
Beach
Arts & Culture
Black & White
City
Landscape
Minimal
Nature
Space
Textures
You can also jump directly to our most popular backgrounds, or just to the new ones. We will be continuing to add new backgrounds in the future.
If you prefer your own image, you can also upload them, just for you to see.
One last tip: if you want to see as much of your background image as possible, you can adjust the transparency of your widgets. Go to the Settings pane of your widget, and select the tab labeled 'Background.' Try it out, you'll see the result immediately.
How do I change the background image?
Follow these instructions:
Open the page settings by clicking the top-right button
Click the pencil button to begin editing your page
Click 'Select background' (the third option in the edit menu)
Choose the second tab 'Image' and locate the image you prefer. Here you can choose to filter the photos by category.
Click the background you like and apply it immediately. You can see the result at the click of a button.
Click outside the menu, to return to your page.
Move one bookmark at a time
It's always been possible to move one bookmark on the same page with a simple drag and drop. Now you can move them to a widget on another page as well.
Instructions:
Locate the bookmark you want to move, and right-click it to open the context menu
Click the Edit option
Now you can select the new 'Move bookmark' option at the bottom of the settings menu
Select the desired location of your bookmark. You can also move it to a new widget.
More RSS options
Our RSS reader is one of the most beloved features of our start page, and it keeps getting better while being free for everyone to use.
We're continually adding new feeds and sites to our major languages and categories. You can add exactly the ones you prefer, to stay informed at a glance. It even keeps track of every article you've read.
Now we've made it possible to display up to 50 articles at a time, instead of the previous 20. It was a special request by one of our users, and we're happy to oblige.
Good or bad, we'd love to hear your thoughts about these improvements. Find us on Twitter (@startme) or write to support@start.me. Or leave a comment!
---
Status Update July 29, 2021
This article is no longer accurate. That's why we labeled it
Old news
. Please check the
start.me Help Centre
for the latest information.