Background colors, icons and new RSS widget setting
Background colors, icons and new RSS widget setting
Last tuesday we already posted about some new widget customization options we added. Today we released some more improvements. They are not as big as earlier this week, but still worth mentioning. And of course we like you to know we are continuously working to improve start.me. Not all improvements are always visible, so the ones that are, we like to brag about a little every once in a while…
More background colors
When we launched the new option to select a background color for widgets we realized 9 colors is not a lot to choose from. To give you a little more to choose from, we added 12 more neutral colors, including those you were used to have in the Notes widget. In the future we hope to allow you complete freedom in picking a color, including darker ones.
Search feature in icon selector
start.me supports custom icons for both widgets and bookmarks for quite some while. The icon set we offer contains over 600 icons. Finding the right one could be quite a bit of work, at times even frustrating. So we added a nice search feature. Just start typing the name of the icon you are looking for (e.g. 'photo', 'twitter' or 'check') and we will find the icon for you!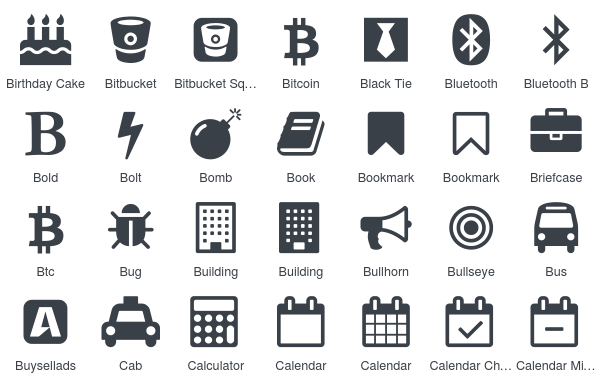 Not sure how to select an icon for a bookmark? Just right click it and select 'Edit'. Try using custom icons in combination with the new detailed list mode and Markdown support of our Bookmarks: quite awesome!
Start feed widget extra large
RSS feeds quite often contain photos. Some major news feeds like Mashable and Lifehack offer beautiful pictures in their feeds. To make those great images stand out more, we added a new option to the RSS widget: 'start with extra large image'. This option is available when you choose the 'thumbnail' or 'large' image mode and have at least 2 summaries displayed. Once the option is enabled, you will see that the first article will be displayed with a full width, extra large image. Just beautiful. Try it and be amazed. Oh, and it works really well with Youtube RSS feeds, too!
Bonus: more to discover
You may have already tried our new Discover section on start.me/discover. Our editors are adding new sites every day. Have you already discovered our new Apps category? And for those of you from Russia: check out the hundreds of new sites our editors have found for you! Still looking for a great Christmas present? Perhaps you find something you like in our Gifts and Deals sections on Discover > Shopping.
---
Status Update July 29, 2021
This article is no longer accurate. That's why we labeled it
Old news
. Please check the
start.me Help Centre
for the latest information.